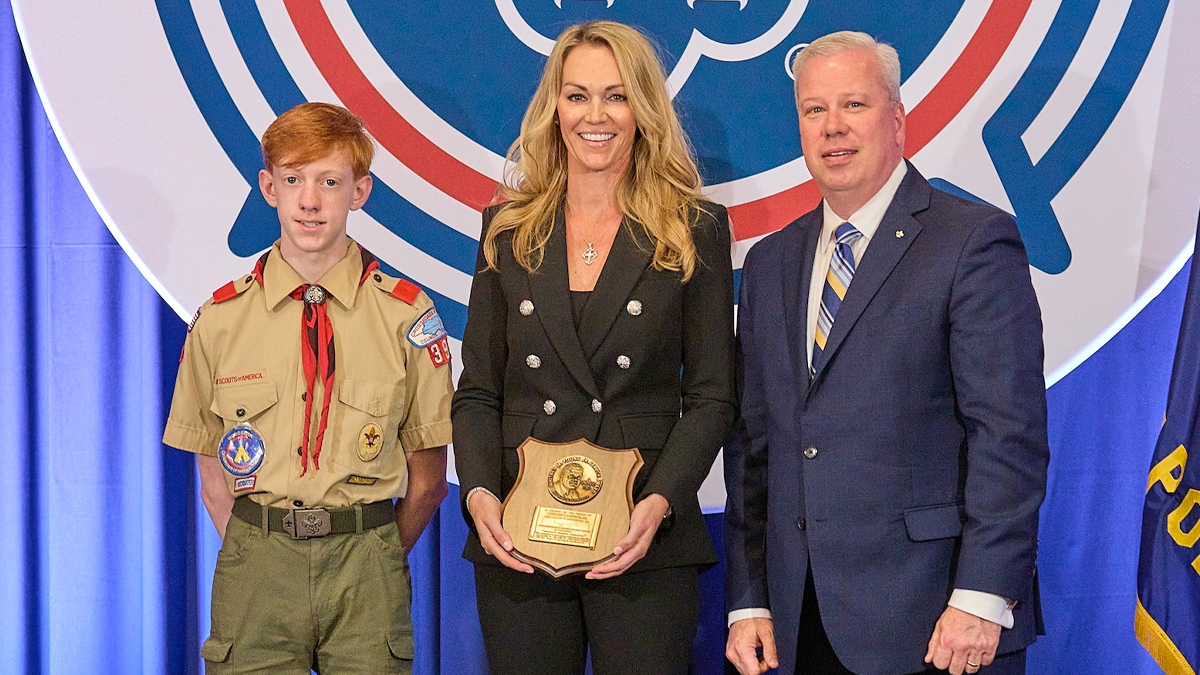 INDIANAPOLIS (April 28, 2023) – Lucas Oil, the world leader and distributor of high-performance automotive additives and lubricants, is pleased to announce that Katie Lucas has been honored as a recipient of the 2023 Whitney M. Young Jr. Service Award by the Crossroads of America Council, Boy Scouts of America, serving Scouts and families across central Indiana. The Whitney M. Young Jr. Service Award recognizes outstanding services by an individual or an organization that promotes the service-oriented values of Scouting in urban and rural communities.
"I am deeply honored to have even been nominated, let alone selected for the Whitney M. Young Jr. Award. To receive such a distinguished award named for a truly unselfish and inspiring figure like Dr. Young, and following 2022's winner Allison Melangton, whom I sincerely admire, is incredibly humbling," said Katie Lucas, Chief Administrative Officer of Lucas Oil. "As a mother, I understand the importance of investing in young people and providing them with opportunities to thrive. I am grateful to be part of a company and culture that values service and putting community needs first. At Lucas Oil we share similar Scouting principles of duty, integrity, a commitment to learning and the continuous improvement of ourselves and our community."
Katie has been instrumental in steering Lucas Oil's charitable programs and sponsorships both in the Indianapolis area and through regional programs around the Midwest. One of the company's most cherished programs is Nexgenracers (NXG), a youth organization that uses motorsports to teach life skills to young people from underrepresented communities. Children and teens enrolled with NXG can participate in the Lucas Oil/NXG Motorsports Academy, where they receive hands-on learning courses and STEM education backed up by real-world experience.
In addition to NXG, Katie and Lucas Oil support youth organizations with a rural focus. The Grit + Grace Foundation, a 501(c)(3), inspires middle and high school age girls to lead with courage through exposure to female mentors and western sports with the sport of bull riding used as a metaphor to face one's fears and never give up. The foundation awards an annual scholarship and fosters interests in service-oriented activities, lifelong learning, personal growth and courage of conviction.
Katie accepted the Whitney M. Young Jr. Award at The Council Awards Dinner on April 27 alongside other community service leaders and Eagle Scout award recipients. The annual awards dinner is a significant fundraiser for local Scouting in central Indiana, supporting more than 30,000 youth.