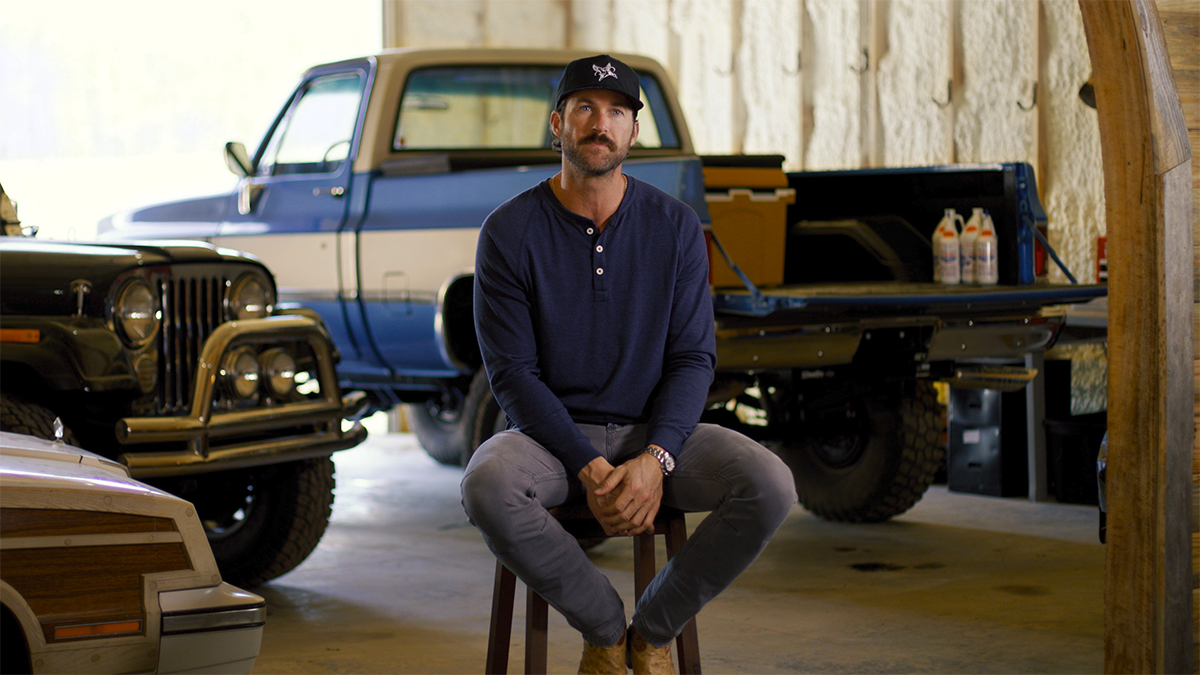 INDIANAPOLIS (May 23, 2023) – Lucas Oil, the world leader and distributor of high-performance automotive additives and lubricants, and the Academy of Country Music are launching the ACM Garage Talk digital series – highlighting the personal stories behind the vehicles of some of the Country Music world's favorite artists.
Riley Green kicks off the series, giving fans exclusive insight into his 1987 GMC Sierra Custom Deluxe, which he still owns and maintains today. The "If It Wasn't for Trucks" star, who learned how to drive in the truck as a young teenager, sheds light on how he drove it to venues early on in his career – and how it saved a gig in Mississippi when an ice storm stranded his tour bus.
More Artist Stories to be Featured on ACM Garage Talk Presented by Lucas Oil
Three additional artists will be announced in the coming months. As a complement to the series, Lucas Oil sponsored a VIP space at the ACM Country Kickoff festival as a lead-up to the 58th Academy of Country Music Awards which aired on May 11.
Lucas Oil at ACM Country Kickoff at The Star
The excitement around ACM Week in North Texas began with the ACM Country Kickoff at Tostitos Championship Plaza at The Star. Fans experienced a free two-day festival, getting the chance to get up close and personal with some of Country Music's biggest stars and celebrate the ACM Awards' return to North Texas. Some of today's most exciting up-and-coming Country Music artists performed on the main stage, including several ACM Award nominees.
For more information about the ACM Garage Talk Series, or to schedule an interview with Lucas Oil and ACM leadership, please contact [email protected].
About the Academy of Country Music
Founded in Southern California in 1964 as a regional trade organization, the ACADEMY OF COUNTRY MUSIC (ACM) has grown in the almost-60 years since into a leading association for the country music industry. Now headquartered in Nashville, TN and boasting record-high membership of nearly 5,000 nationwide, the Academy serves as a powerhouse advocate for country fans, artists and all facets of the business, as well as a supporter of philanthropic work through charitable partner ACM LIFTING LIVES, dedicated to improving lives through the power of music and providing aid in times of need, with a focus on health initiatives. 2023 looks to be another monumental year for the Academy, with the ACM Awards returning to Texas on May 11 and streaming live for a global audience on Prime Video, still the only major awards show to livestream. The Academy also remains relentlessly committed to creating a more inclusive environment for underrepresented groups in country music, from the boardroom to the stage, and over the last year has launched both ACM LEVel Up, a two-year professional development and enrichment curriculum for rising leaders, and OnRamp, a guaranteed income program for Black members of the Nashville music community, in partnership with the Black Music Action Coalition. For more information, log onto ACMcountry.com or ACMLiftingLives.org.