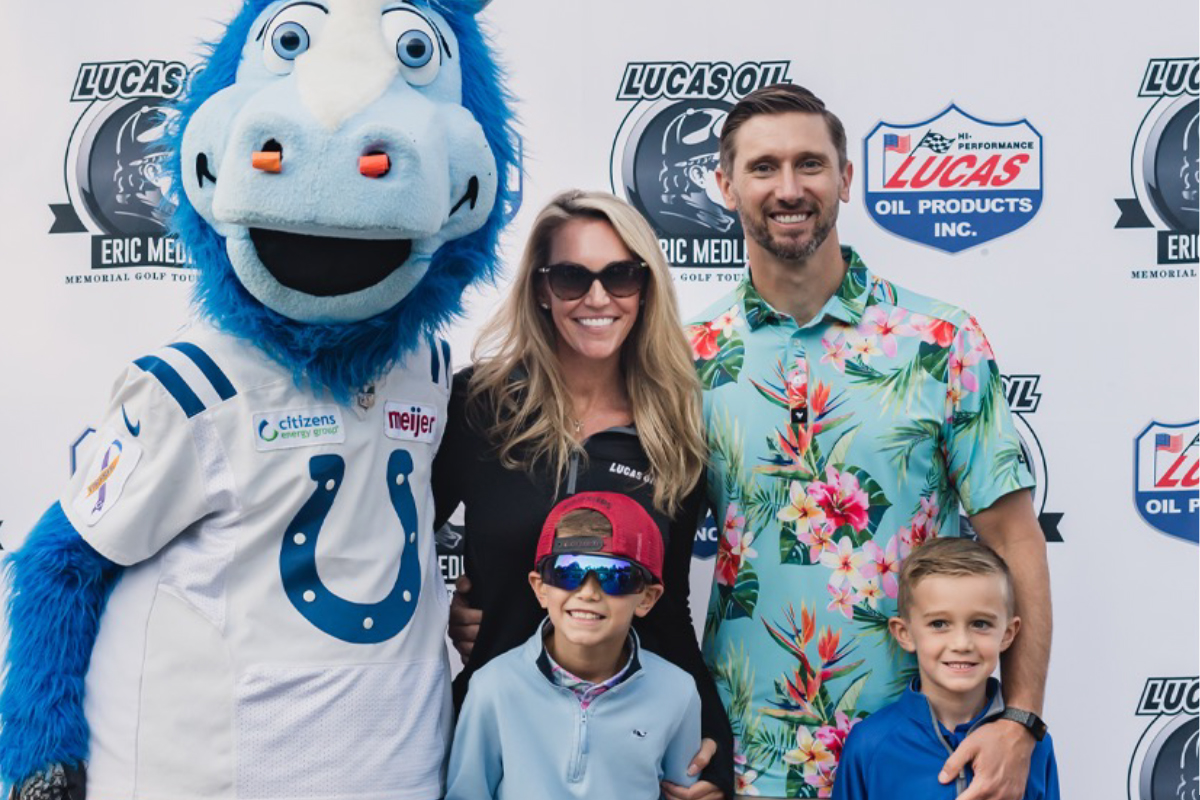 INDIANAPOLIS (August 28, 2023) – Lucas Oil continues its legacy of community impact by hosting the 15th Eric Medlen Memorial Golf Tournament. The tournament, dedicated to the memory of NHRA Funny Car driver Eric Medlen, has raised over $1 Million in support of Peyton Manning Children's Hospital at Ascension St. Vincent. This year's event is scheduled for August 31 at Eagle Creek Golf Course.
This year, the focus of fundraising is supporting the new Women and Children's Tower at Ascension St. Vincent. The tower, spanning 268,000 square feet over six stories, will include 109 private newborn intensive care rooms, fostering an environment for comprehensive care. The ongoing success of the tournament has already contributed significantly to the pediatric care landscape, funding projects such as a pediatric MRI suite, the St. Vincent House, and Dr. Jodi Smith's pioneering pediatric neurology research.
"As we mark the 15-year milestone of the Lucas Oil Eric Medlen Memorial, I am profoundly grateful for the unwavering support from our corporate partners, clients, and friends," said Katie Lucas, Chief Administrative Officer for Lucas Oil. "Together, we not only honor our friend Eric's legacy but also enhance the resources available for children at Peyton Manning Children's Hospital. It's exciting to see the tournament grow, incorporating new ways to involve the community and give back in a meaningful way that would have made Eric proud."
One of the highlights each year is a silent auction of coveted autographed sports memorabilia, as well as numerous exciting prizes donated by corporate sponsors of the tournament. For the first time ever, the auction will also be hosted online beginning Monday, August 28 allowing tournament attendees and members of the community to bid on the items three days before the tournament.
Moreover, athletes, personalities and Lucas Alliance members, including Antron Brown, motorsports legend Tony Stewart, Pro Angler Billy McDonald, and the SpeedFreaks duo, Kenny & Crash will be in attendance at the event.
To view available sponsorships or the online auction, please visit www.EricMedlenMemorial.com or contact [email protected].
About Peyton Manning Children's Hospital at Ascension St. Vincent
Peyton Manning Children's Hospital at Ascension St. Vincent (PMCH) is a full service, dedicated children's medical center providing the highest quality, family-centered care. PMCH has more than 160 licensed beds, which includes a 15-bed Pediatric Intensive Care Unit, a 17-bed Pediatric Emergency Department, and a 99-bed Level IV Neonatal Intensive Care Unit, providing the highest level of acute care as established by the American Academy of Pediatrics. The hospital offers 24-hour on-site coverage by pediatric hospitalists, intensivists, neonatologists, and board-certified emergency physicians, and provides safe and streamlined critical care transport by ambulance and air.  Visit www.getpeytonmanningcare.com.