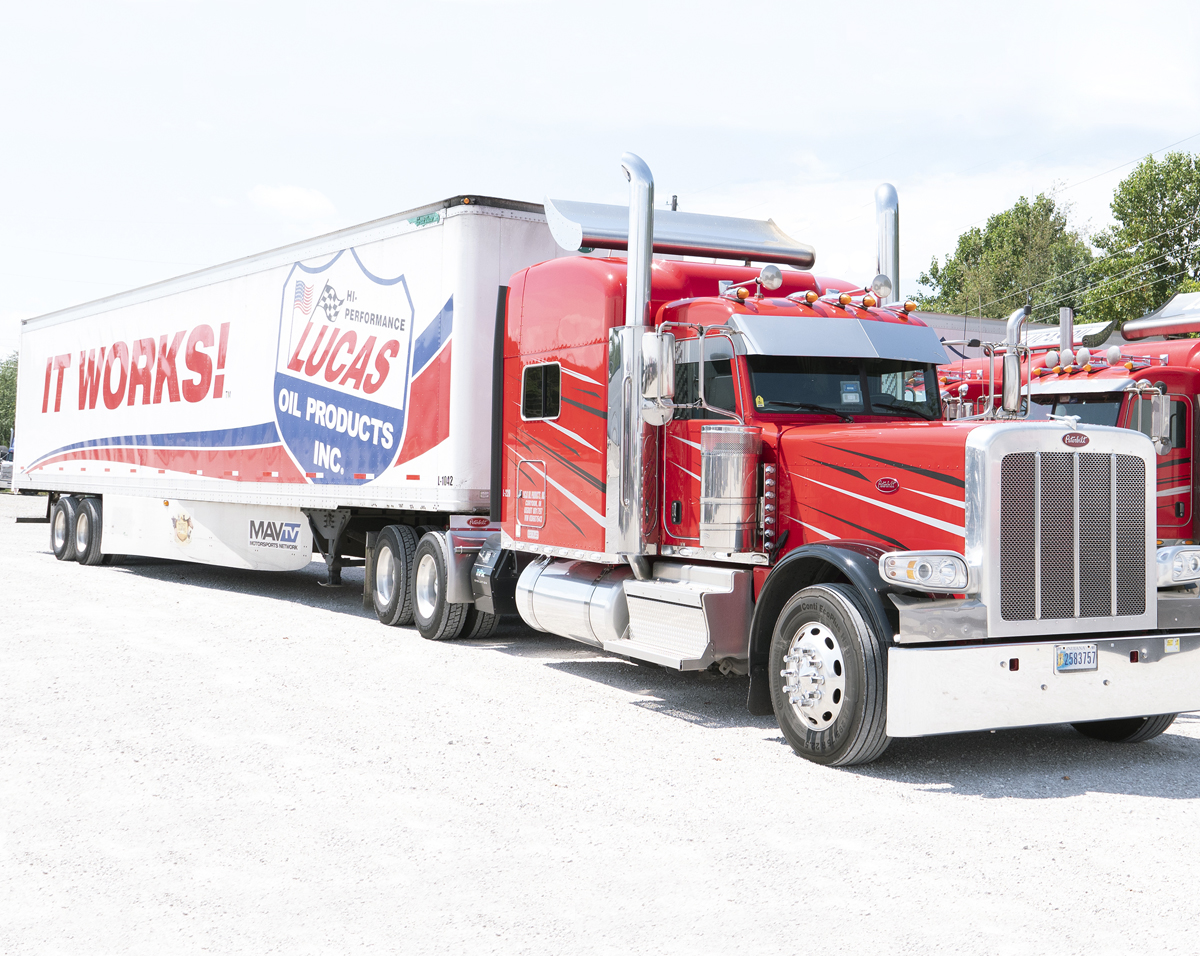 INDIANAPOLIS (March 29, 2023) – Companies operating commercial vehicles want the most out of their fleets, which is why for more than 30 years, fleet managers around the world have relied on Lucas Oil products to keep their vehicles running strong. Founded with the simple philosophy of producing the very best lubricants and additives available anywhere, Lucas Oil products improve performance, reduce friction and heat and improve fuel mileage in all driving conditions. Today, more fleet managers than ever are turning to Lucas Oil to keep vehicles in operation longer than ever due to the rising costs of replacing older fleet vehicles.
It's widely known that commercial vehicles are generally subject to more wear and tear than typical passenger vehicles and because of that, a comprehensive preventive maintenance program that includes Lucas Oil products is recommended to not only help extend a vehicle's life cycle, but also reduce operating costs. With more than 300 different oils, additives, greases, problem solvers, and appearance products to choose from, fleet managers have access to a wide selection of Lucas Oil products to incorporate into their preventive maintenance programs.
Preventive Maintenance: Key Step to Preventing Future Problems
Regularly changing fluids and other lubricants is a critical aspect to maintaining a fleet of vehicles. Whether maintaining a handful of small delivery vehicles or dozens of massive tractor trailers, following regular maintenance intervals recommended by vehicle manufacturers ensures the least amount of wear and tear on internal engine components, suspension components, chassis parts and more. However, fleet managers looking to add an extra layer of protection frequently reach for Lucas Oil products because of the way they perform and because they meet or exceed Original Equipment Manufacturer's (OEM) specifications. Some products include:
"My family's rich heritage in the trucking industry is why many of our earliest products were designed specifically to help long-haul truckers keep their trucks in top condition. That legacy continues, and is the reason we are the exclusive product used by so many fleet managers around the world," said Morgan Lucas, President of Lucas Oil. "We understand first-hand the incredible stress put on today's fleet vehicles, and the need for maximum efficiency, which is why those managing fleets and fleet maintenance should consider Lucas Oil products as part of their preventive maintenance routine. They consistently outperform all other oils and additives on the market and provide thousands of dollars in savings over the life of a vehicle. Millions trust our products to perform in the most extreme conditions, and that's exactly what they do – day-in and day-out."
For more information about Lucas Oil's fleet applications or to schedule an interview with a member of the executive team, please contact [email protected].