(Sept. 5, 2022) –
ARLINGTON, Texas – Medal of Honor Recipient Robert (Bob) Patterson was honored today before the start of The Dodge Power Brokers NHRA U.S. Nationals, the largest and most historic event on the NHRA tour. A crowd of 30,000 at Lucas Oil Indianapolis Raceway Park celebrated this American hero and recognized the work being done by the National Medal of Honor Museum Foundation (NMHMF) to preserve the stories of Medal of Honor recipients.
"Few deserve to be publicly applauded more than Bob Patterson," said NMHMF President and CEO Chris Cassidy. "Thank you to the NHRA and the tremendous fans in Indianapolis for recognizing Bob and helping pay tribute to the Medal of Honor."
While at Lucas Oil Indianapolis Raceway Park, Sgt. Patterson was honored with a special guest introduction during the pre-race festivities and visited with drivers on the track before viewing the race's start from a special perspective near the starting line. Sgt. Patterson, who earned the Medal of Honor during the Vietnam War, is one of just 65 living recipients of our nation's highest award for valor in combat. Since its creation during the Civil War, fewer than 4,000 service members have received the Medal.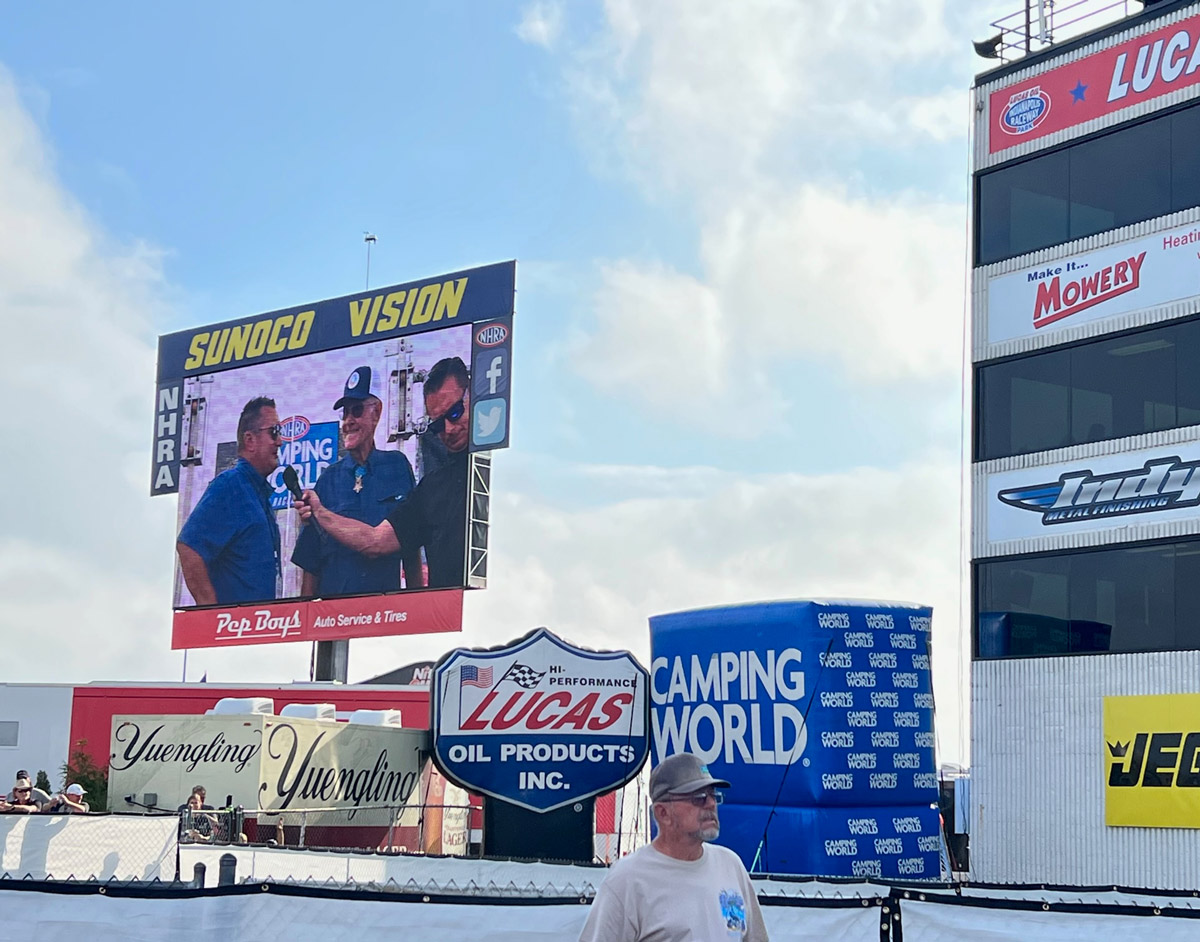 "As proud supporters of the National Medal of Honor Museum Foundation, we are extremely honored to recognize Medal of Honor recipient Sgt. Robert Patterson for both his selfless dedication to the nation and his support to the museum foundation," said Lucas Oil Vice President of Strategy and Philanthropy, Katie Lucas. "Sgt. Patterson's display of courage under fire is very humbling and highlights why the Lucas Family remains committed to helping the museum preserve the legacy of these incredible Americans."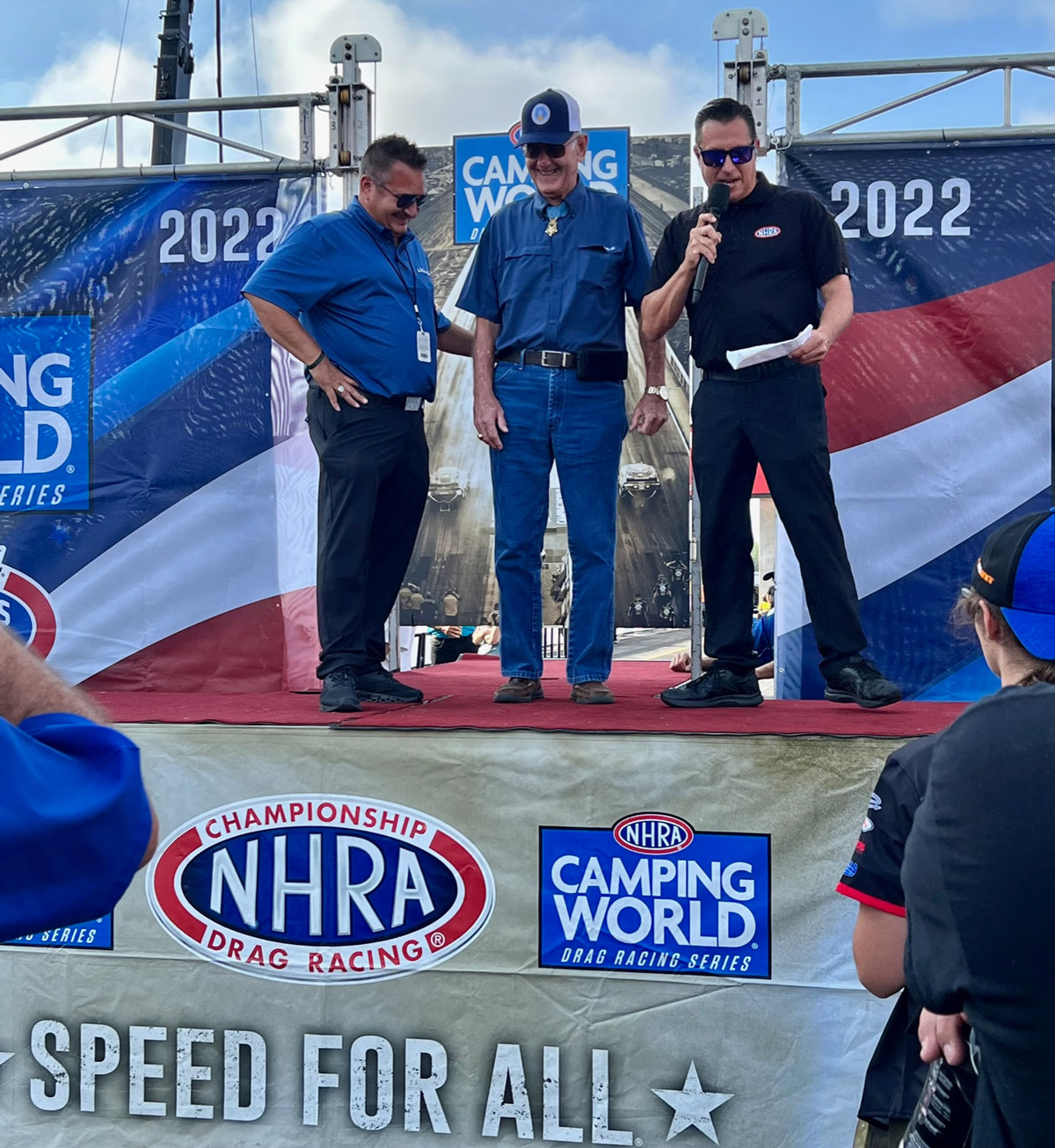 "It was our privilege to welcome Sgt. Patterson to Lucas Oil Indianapolis Raceway Park and thank him for his remarkable service," said Glen Cromwell, President of the NHRA. "All of us at the NHRA are grateful for our nation's Medal of Honor recipients and proud to support the National Medal of Honor Museum's mission of preserving and sharing their stories with Americans from all walks of life."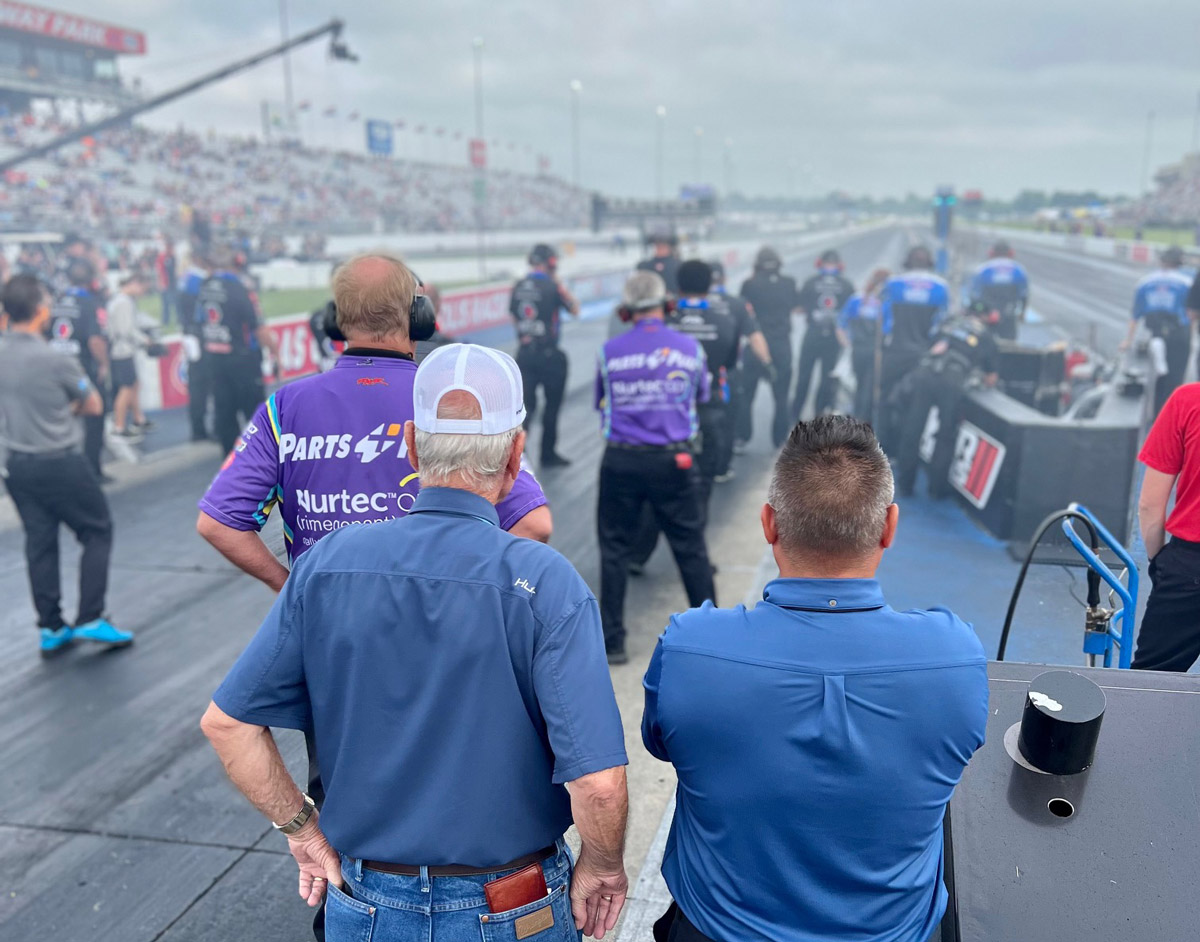 The National Medal of Honor Museum Foundation broke ground on the new Museum in Arlington, Texas, earlier this year. It is expected to open in 2024.
Sgt. Patterson's full citation can be found here and reads as follows:
For conspicuous gallantry and intrepidity in action at the risk of his life above and beyond the call of duty. Sgt. Patterson (then Sp4c.) distinguished himself while serving as a fire team leader of the 3d Platoon, Troop B, during an assault against a North Vietnamese Army battalion which was entrenched in a heavily fortified position. When the leading squad of the 3d Platoon was pinned down by heavy interlocking automatic-weapons and rocket-propelled-grenade fire from two enemy bunkers, Sgt. Patterson and the two other members of his assault team moved forward under a hail of enemy fire to destroy the bunkers with grenade and machine-gun fire. Observing that his comrades were being fired on from a third enemy bunker covered by enemy gunners in one-man spider holes, Sgt. Patterson, with complete disregard for his safety and ignoring the warnings of his comrades that he was moving into a bunker complex, assaulted and destroyed the position. Although exposed to intensive small-arms and grenade fire from the bunkers and their mutually supporting emplacements, Sgt. Patterson continued his assault upon the bunkers which were impeding the advance of his unit. Sgt. Patterson single handedly destroyed by rifle and grenade fire five enemy bunkers, killed eight enemy soldiers, and captured seven weapons. His dauntless courage and heroism inspired his platoon to resume the attack and to penetrate the enemy defensive position. Sgt. Patterson's action at the risk of his life has reflected great credit upon himself, his unit, and the U.S. Army.
About the Museum and Monument: The National Medal of Honor Museum, Monument and Leadership Institute will inspire Americans by honoring and preserving the history of the highest military decoration awarded for valor in combat. Serving as a national landmark – and located in America's heartland in Arlington, Texas – the Museum will provide an unrivaled visitor experience and illustrate the historical thread of sacrifice, patriotism and courage that runs through all U.S. military service members, past and present. Beyond its state-of-the-art, interactive experiences, a critical part of the Museum's mission will be to use the stories of Medal of Honor recipients to inspire their fellow Americans and motivate them to be their best selves.
A National Monument in Washington, D.C., will commemorate the service and sacrifice of the bravest and most decorated members of the U.S. Armed Forces. To be located in the nation's capital, it will give all Americans the opportunity to reflect on the courage and patriotism that safeguard freedom and democracy.
For more information, please visit the National Medal of Honor Museum website or follow on Facebook, Twitter and Instagram.
About Lucas Oil Products, Inc. Founded in 1989 by Forrest and Charlotte Lucas, Lucas Oil Products was created with the simple philosophy of producing the best lubricants and additives available anywhere. Lucas Oil offers the most diversified range of innovative engine oil, gear oil and additive products refined by years of specialized research, development and testing. The company's high performance engine oils and gear oils are widely recognized as best-in-class in the automotive, powersports, marine, industrial, outdoor, and motorsports marketplaces. In total, Lucas Oil boasts more than 300 premium products, representing the largest variety of shelf products of any oil company in the United States with a distribution network across 48 different countries.
Lucas Oil's commitment to motorsports includes long standing support for high profile regional and national racing series, and the distribution of exclusive motorsports content from across the globe via MAVTV, a Lucas Oil owned and operated television network. The company also serves as the exclusive oil and lubricant partner of Monster Jam®, The Dallas Cowboys, the Indianapolis Colts and Lucas Oil Stadium.For more information please visit www.LucasOil.com.