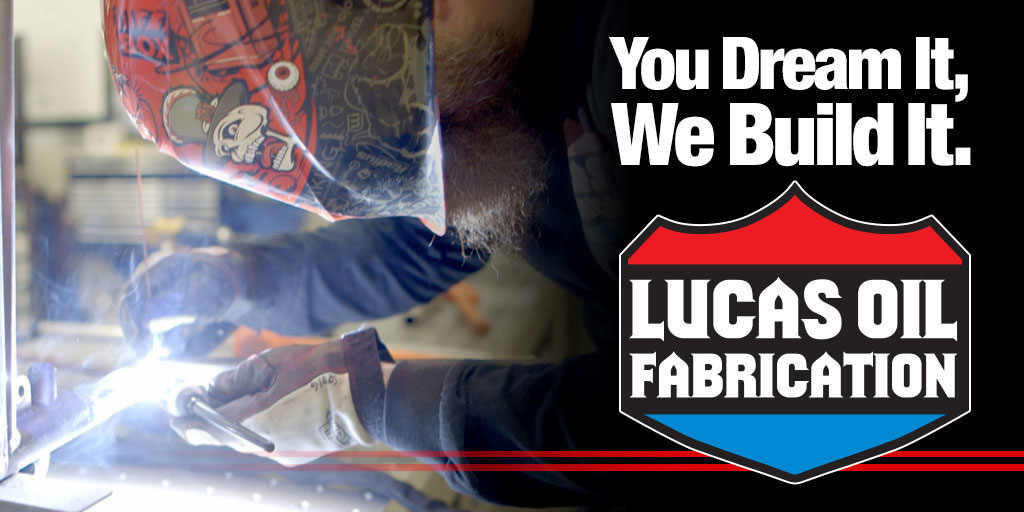 Quality Craftsmanship and an Expert Team are why Professional Race Teams and Businesses Large and Small Trust Lucas Oil Fabrication Shop
CORONA, Calif (September 16, 2020) – Lucas Oil Fabrication "The Fab Shop" is a professional metal fabrication and welding operation that specializes in custom hot rod builds, chassis fabrication, welding and other general fabrication needs. During the inception of The Fab Shop in 2013, the team's first project was to create an in-house Top Fuel dragster chassis for Morgan Lucas. The custom chassis saw immediate success with Morgan and generated high interest from other professional race teams. With countless national event wins and multiple championships, The Fab Shop continues to produce custom chassis and a wide range of fabrication solutions for professional race teams and consumers.
"The craftsmanship and quality from the team at Lucas Oil Fabrication is unparalleled. They have brought another level of expertise and detail to our Top Fuel chassis that has equated into nearly 40 race wins in 3 seasons for our team. For Torrence Racing, Lucas Oil Fabrication is the only choice," said Steve Torrence, 2018/2019 NHRA Top Fuel Champion.
While there were several viable options available in 2013 to manufacture a Top Fuel dragster chassis, Morgan Lucas' team felt an in-house fabrication shop would better suit their needs. A group of expert metal fabricators and welders was quickly assembled in Brownsburg, Indiana, and produced the #MLR-001 chassis just in time for Morgan's race in Charlotte, North Carolina. Success was instant as Morgan qualified first on the new chassis and would proceed to win the race. Interest in purchasing an MLR chassis began pouring in from race competitors and resulted in The Fab Shop producing MLR chassis for almost half of the teams and drivers in the NHRA Drag Racing Series. Key customers include Steve and Billy Torrence, Mike Salinas, Bob and Dom Lagana, Kelly Betts and Peter Xiberas.
Some notable race wins and championships on the MLR chassis include:
Steve and Billy Torrence – collectively won 38 NHRA national events and NHRA World Championships in 2018 and 2019, and a win in 2017 at the US Nationals in Indianapolis.
Richie Crampton – seven NHRA wins including a US Nationals event win in 2014
Morgan Lucas – four NHRA wins and a US Nationals event win in 2015
Blake Alexander – two NHRA National event wins
Kelly Betts – Australian National Drag Racing (ANDRA) Top Fuel Champion 2018
Peter Xiberas – two ANDRA event wins
Mike Salinas – two NHRA National event wins
In addition to the almost 20 Top Fuel dragsters built, The Fab Shop has also worked on vehicles in Rallycross, Circle Track and other motorsports. Some notable past projects include a 37′ Plymouth street rod built for Forrest Lucas, the infamous Dragweek 57′ Chevy Wagon belonging to Top Fuel driver Richie Crampton and a 56′ Chevy owned by well-known hobby racer Joe Barry.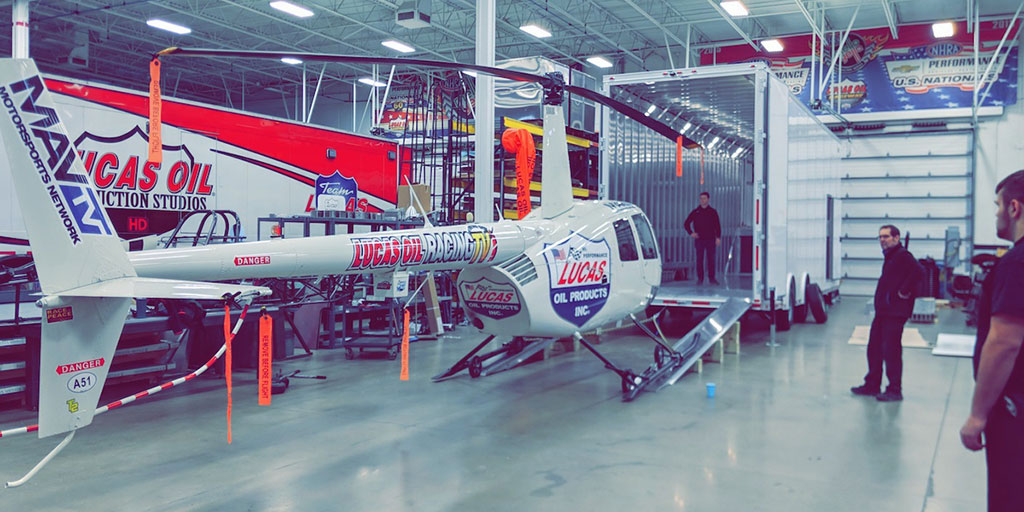 The Lucas Oil Helicopter trailer inside the 20,000 square-foot Lucas Oil Fabrication Shop. Photo: Lucas Oil Products
Following the 2016 race season and Morgan Lucas' decision to retire from full-time racing to pursue the role of VP of Sales with Lucas Oil – he has since been appointed President of Lucas Oil Products – Morgan committed himself to expanding The Fab Shop's consumer sales. In order to achieve the desired level of growth, it became apparent that expanding outside of the racing and motorsports industry would be required.
Today, while Lucas Oil Fabrication still works on racing-related projects such as manufacturing new UTV components and street/strip roll cages for door cars, the talented team routinely develops a wide range of non-motorsports products for customers large and small. From promotional builds and displays for trade shows to sanitation disposal components and marine parts, nothing is out of reach. The Fab Shop team even rose to the challenge of building additional production line conveyors to help ramp up the production of Lucas Oil's Hand Sanitizer in direct response to the COVID-19 pandemic.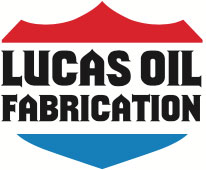 "Our success as a full production metal fabrication and welding shop is largely attributed to our hard-working crew at The Fab Shop. Their commitment to going above and beyond with every custom order shows in our products' quality and the reputation the shop has earned over the years. Thanks to our team, The Fab Shop is the leading fabrication and welding shop in the racing industry and continues to expand its clients outside of motorsports," says Morgan Lucas, President, Lucas Oil Products. "We look forward to the future and are confident that we will continue to grow and provide quality products for each new and existing customer, one part at a time."
In efforts to meet a wide range of custom fabrication and welding needs, Lucas Oil Fabrication continually adds new pieces of equipment to its arsenal. With the addition of two water jet machines, two CNC machining centers, presses and shears, and various pieces of welding equipment, The Fab Shop's capabilities have grown exponentially to include, but are not limited to:
Tig / Mig welding
Mill / lathe / precision machining
CNC machining
5-axis water jetting
CAD drawing
General fabrication / bending / metal forming
While Lucas Oil Fabrication is still considered to be in the early stages of business development, the group has recruited eight extremely hardworking and talented individuals.
Lucas Oil Fabrication Team
Adam Shipman "Haus" is the newest member of The Fab Shop crew. He left his family's metal sales business when he graduated high school to pursue a career in race building and fabrication. Adam is currently honing his welding skills and assists Rod with order fulfillment of truck and fleet production parts.
Drew Edwards "Peanut" started with Lucas Oil Fabrication two years ago and brings a background of welding and fabrication experience from working in the railroad industry and drag racing. Drew is a talented welder and is currently working on designing his own golf clubs.
Travis Orr "Hank" joined The Fab Shop team a year ago and brings years of chassis and fabrication experience working for some of the leading car builders in drag racing and sprint car racing. Travis does much of the chassis welding and roll cage installations at The Fab Shop.
Ryan Pethtel "Pickle" has worked for Lucas Oil for five years and brings over 20 years of drag racing and rally car experience. He has been instrumental in the building of customs headers and chassis for customers.
Rod Centorbi "Rodzilla" started as Assistant Crew Chief for Morgan in 2012, then onto Richie's car after Morgan left full-time racing. He has also been involved in drag racing for nearly 30 years and taught himself how to run the waterjets and CNC machines. Rod handles the production parts and day-to-day orders.
Norm Boutot "Stormin' Normand" brings 30 years of building and CAD design experience to The Fab Shop. Storming Normand also worked in drag racing, road racing and spent several years designing and building commercial awnings. Norm specializes in designing and planning projects in CAD.
Richie Crampton "Oz" is a professional Top Fuel driver who worked as Clutch Technician for Morgan before taking over behind the wheel once Morgan retired. Richie remains fully involved with The Fab Shop during his tenure as a professional driver.
Jason Rush "Squig" has 15 years as a crew member in drag racing and over 25 years in welding, fabricating and metal shaping. Jason is responsible for overseeing the day to day function of The Fab Shop and project management.
With decades of combined experience between them, Lucas Oil Fabrication understands the demand for efficiency and reliability and strives to deliver quality parts and pieces in a customer-friendly environment.
For information about Lucas Oil Fabrication or to inquire about custom metal fabrication and welding work, visit www.lucasoilfabrication.com.