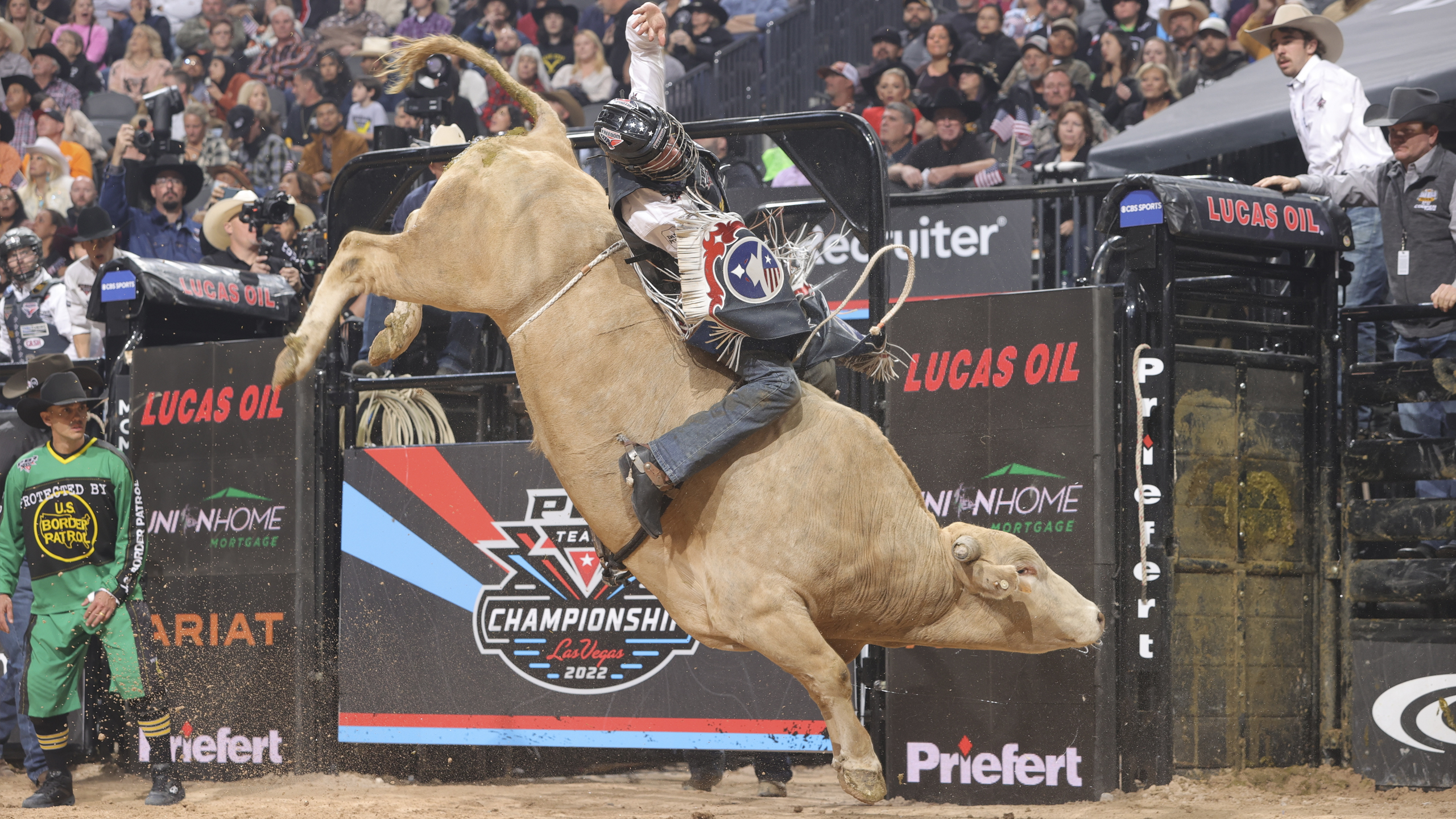 INDIANAPOLIS (August 9, 2023) – Lucas Oil Products, the world leader and distributor of high-performance automotive additives and lubricants and "Exclusive and Official Oil" of PBR (Professional Bull Riders), is thrilled to announce the renewal of its partnership with PBR Teams, a sports league that features the world's top bull riders competing on teams. This renewal marks the second year of an ongoing sponsorship that highlights Lucas Oil's commitment to the sport of bull riding and its dedicated fans.
PBR Teams, launched in 2022, is a growing series within PBR televised nationally on CBS, featuring eight teams competing in five-on-five bull riding games, adding a team element to a sport that for nearly three decades has thrilled fans through individual competition. The inaugural 2022 Teams season drew nearly 200,000 attendees with millions more fans watching on television. The 11-event 2023 PBR Camping World Team Series will culminate in the highly anticipated Teams Championship in Las Vegas October 20-22.
"We are thrilled to renew our sponsorship with PBR Teams for another exciting year," said Terina Perry, Director of Event Marketing. "The energy and intensity of this new league are unparalleled, and we are proud to be a part of this groundbreaking endeavor. Lucas Oil is committed to supporting the world's best bull riders as they compete in this innovative team format, and we look forward to thrilling fans with incredible performances throughout the season."
As an established long-time PBR partner since 2011 and the "Exclusive and Official Oil" of PBR, Lucas Oil is also a major sponsor of the Unleash The Beast, the sport's premier individual competition tour. The combined support of Unleash The Beast and PBR Teams provides extensive exposure for the Lucas Oil brand to millions of fans through prominent signage, branding, broadcast and streaming coverage, fan activations, giveaways and other engagements throughout the year.
"The first season of PBR Teams was a huge success, surpassing our high expectations, and we are very grateful to Lucas Oil for their support as a founding league partner," said Josh Baker, Chief Revenue Officer, PBR. "As Lucas Oil continues to expand their involvement in Teams, we are expecting another exciting year filled with drama where every ride counts and fans can unite in support of their favorite riders and teams. We truly value the support of Lucas Oil as they continue to trust us with the amplification of their brand and activating their message coast to coast."
The 2023 PBR Camping World Team Series season includes a three-day homestand hosted by each of the eight teams and two neutral side two-day events. For the full event schedule and standings, visit PBR.com. For more information about Lucas Oil's sponsorships or event marketing initiatives, please contact [email protected].