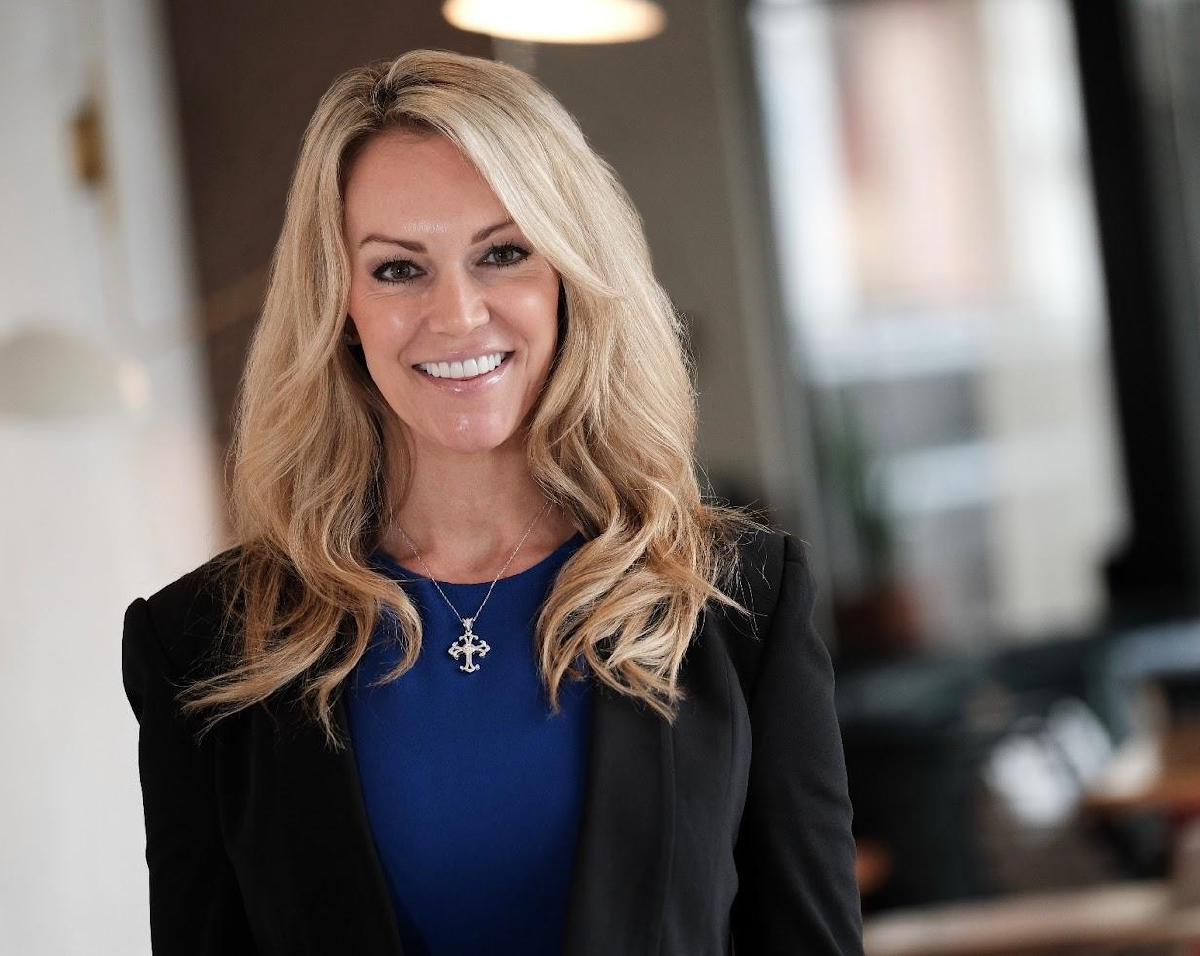 INDIANAPOLIS (March 24, 2023) – Lucas Oil Products, the world leader and distributor of high-performance automotive additives and lubricants, congratulates Katie Lucas, Chief Administration Officer for Lucas Oil,  for being named one of Indy's Best and Brightest by Junior Achievement of Central Indiana. The program honors 100 of central Indiana's outstanding young professionals, ages 40 and under across 10 different industries, who have shown outstanding talent and serve as role models to young men and women in their communities.
"We are incredibly proud to see Katie win Indy's Best and Brightest. Her dedication, heart, and personal and professional commitment to our company and the communities it serves are an inspiration to all of us," said Forrest Lucas, CEO of Lucas Oil. "It has been a privilege to watch Katie become a driving force for our corporate philanthropy. She has continued the community-first business philosophy that Charlotte and I began at Lucas Oil from the very beginning."
Katie, who was promoted to her current position in November, 2022, has been instrumental in developing and managing the company's corporate social responsibility programs. Under her stewardship, Lucas Oil has been recognized for its support of local and national nonprofits, most notably Peyton Manning Children's Hospital at Ascension St. Vincent, the National Medal of Honor Museum Foundation, Nexgenracers, Wheeler Mission and many more.
In her role as CAO, Katie is involved in the day-to-day operations of the company to ensure current business initiatives align with Lucas Oil's long-term strategic goals. She provides oversight of company policies, procedures, and campaigns, as well as providing direction to marketing programs and business development efforts to adapt to an evolving automotive landscape. Her growth-oriented mindset focused on product innovation and customer service underscores the establishing principles of Lucas Oil – continuing the iconic brand's legacy for providing a solutions-based, problem-solving approach to the challenges faced by customers in the automotive, motorsports, industrial and residential markets.
Katie's success in these areas is particularly noteworthy as a role model for students, especially young women. By prioritizing consumer-first principles, she has helped to ensure that Lucas Oil remains at the forefront of innovation and customer satisfaction, and demonstrated the importance of these values for young people who aspire to leadership roles. In her senior executive capacity, Katie is building upon the Lucas Oil legacy and maintaining its position as a trusted and reliable provider of high-quality, high-performance automotive additives, lubricants and appearance products.
Katie, along with other Indy's Best and Brightest finalists, were recognized at an awards program on Thursday, March 23, 2023.