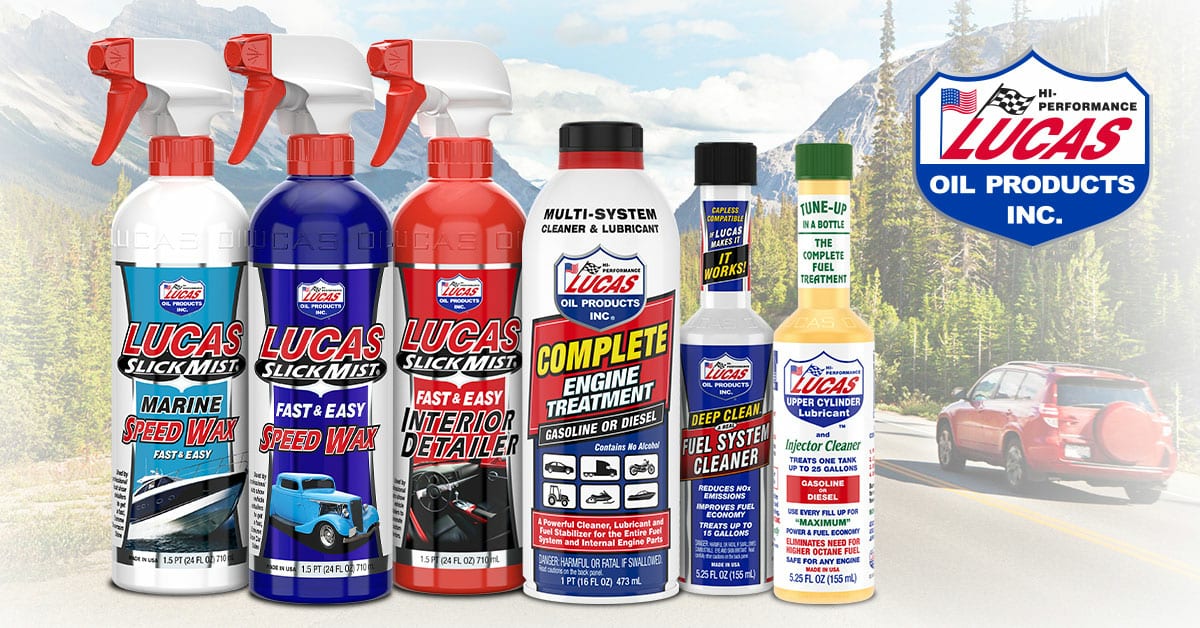 – Lucas Oil helps vehicle owners have the best summer road trip experience through their premium product lineup of performance-enhancing fuel treatments, additives and appearance products

– More than 80% of Americans intend to take a road trip this summer – Lucas Oil shares tips on fuel treatments and additives that will help all vehicles, boats and powersports toys run more efficiently, use less fuel, and reduce emissions
INDIANAPOLIS (May 27, 2022) – Today is National Road Trip Day, the unofficial beginning of summer and kickoff to the iconic American vacation tradition – cross country adventures to national parks, roadside diners, scenic routes, and unforgettable destinations from coast to coast. Despite today's fuel prices and inflation concerns, more than 80% of Americans are planning a road trip this summer, according to a recent survey by The Vacationer. This year, Lucas Oil wants to make sure the millions of drivers expected to hit the road plan accordingly and take steps to maximize the performance and reliability of vehicles, RVs, boats and powersports.
Tips and Tricks to Consider Before You Depart
Keep all vehicles looking as great as they run with Lucas Appearance Products
"As Americans hit the open road, it is our priority to help families get the most out of their vehicles on highways, lakes, off-road parks, or wherever summer travels take them," said Morgan Lucas, President of Lucas Oil. "You don't have to be a mechanic or gearhead to use Lucas products. We design hard-working, reliable products that are proven to perform and very easy to apply. Our pour-in fuel treatments are like a multivitamin: a dose in the fuel tank regularly provides a variety of benefits like improved fuel efficiency, less wear and tear, more power – which all add up to a healthier vehicle, one ready for a truly epic road trip."
Drivers can find Lucas products at thousands of retailers and truck stops nationwide, conveniently accessed from most major U.S. interstates and highways. Products are also available to purchase online. To find the closest retailer to you or your road trip destination, please visit the company's Where to Buy retail location finder.
For more information or to schedule an executive interview, please contact [email protected].