Giving Back is Our Guiding Principle
Our Corporate Values guide everything we do. They are foundational to our work and are the heart and soul of Lucas Oil.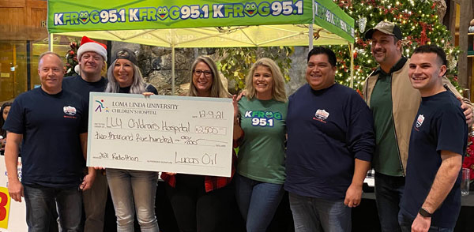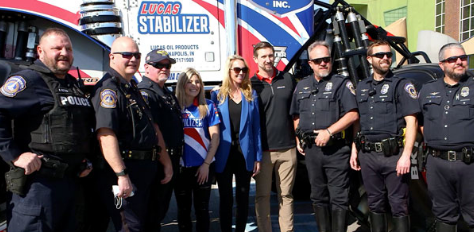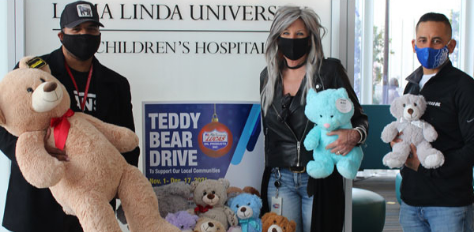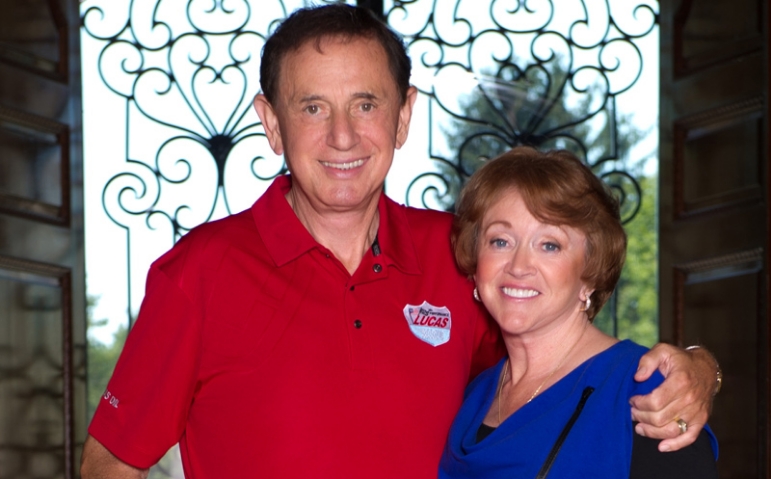 community-first leadership
Community-first leadership began with Forrest and Charlotte. Today, that legacy has shaped our culture and direction and all that we do. We are grateful to have the ability to support numerous organizations and programs that are local to where our employees, and our families, live and work. Our mission – an unwavering commitment to creating superior solutions to solve everyday problems – is not only a statement about the products we make but also the impact we can have as a force for goodwill.
Shared Team Vision
Katie Lucas, Vice President of Strategy and Philanthropy, leads daily corporate social responsibility efforts, directs charitable programs, and serves as a steward of the Lucas legacy – a driving force for active civic duty and generosity.
Lucas Oil employees take giving back to heart and participate in team-supported volunteer and fundraising programs in their local communities. Although spread across three main locations in different cities, serving together is a core value at Lucas Oil. For some offices, that means supporting a local mission by providing meals or being an active Big Brother or Big Sister. For others, it's gathering emergency supplies following a natural disaster, answering phones as part of a Radiothon to raise money for a children's hospital, or building a new playground. And, collectively across all Lucas locations, gathering and distributing Christmas presents for less fortunate children – our team graciously supports causes and communities they care about.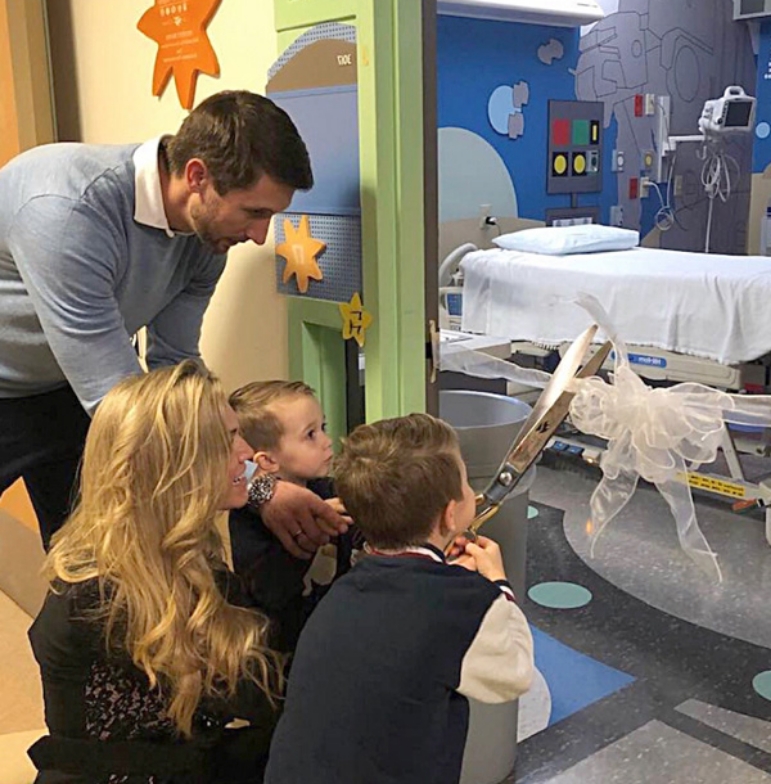 Making an Impact Together
Lucas Oil is Focused on Serving Women and Children, Veterans and Local/Partner-Centric Programs
We are grateful for our corporate partners who share the same commitment to improving the lives of those in our communities. Together we can make a positive difference and a more meaningful impact to those we serve.

Katie Lucas
Vice President of Lucas Oil
Improving the Lives of Others
The annual Eric Medlen Memorial Charity Golf Tournament honors the late NHRA Funny Car driver Eric Medlen and all funds raised from the event are donated to Peyton Manning Children's Hospital (PMCH) at Ascension St. Vincent in Indianapolis. Every year the mission remains the same – honoring Eric's life and supporting the children at PMCH. The event has helped fund new facilities like the St. Vincent House, a pediatric MRI Suite, a teaching classroom, and a state-of-the-art pediatric neurology unit.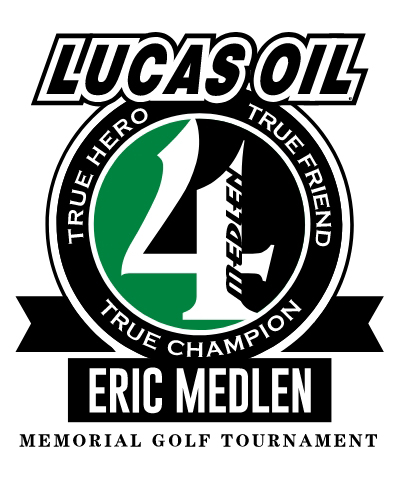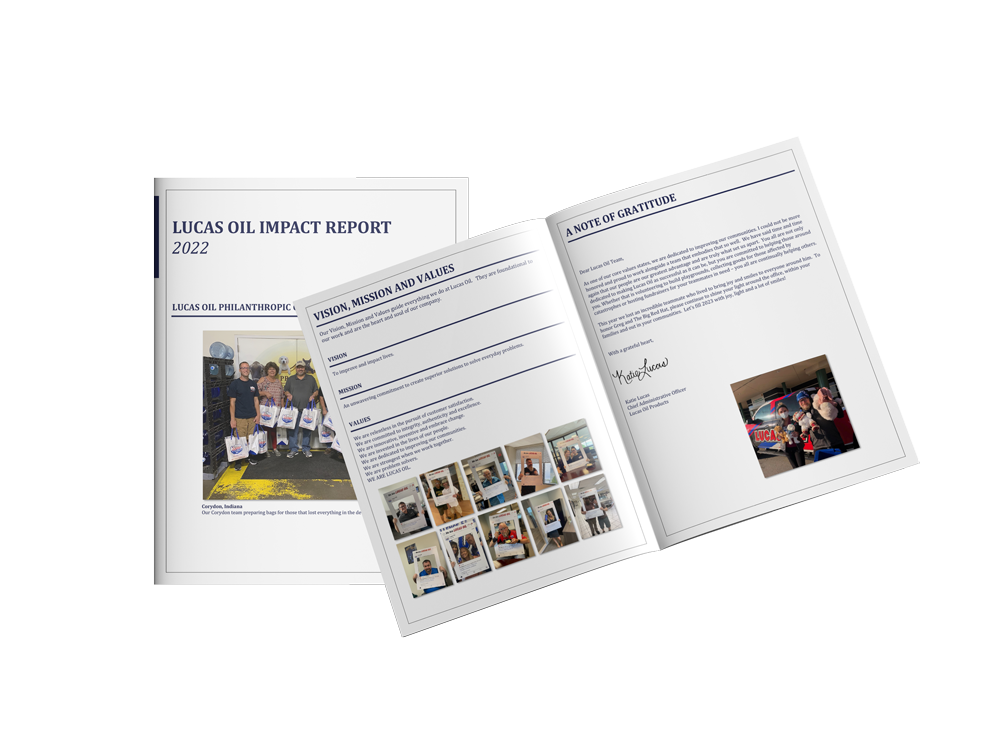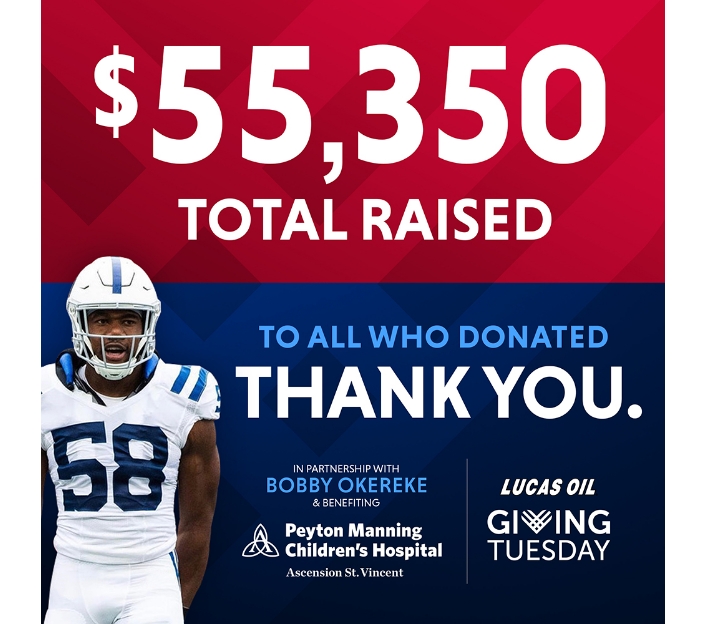 Giving Back is Our Guiding Principle
In Indianapolis, Peyton Manning Children's Hospital at Ascension St. Vincent is a critical care hospital with advanced specialty care services. The Lucas team takes great pride in supporting the hospital through the annual Eric Medlen Memorial Golf Tournament and unique programs that benefit the lives of patients, families, and staff.
In March 2022, Lucas worked with its partners to bring the Lucas Oil Stabilizer Monster Jam truck to the hospital for a special visit – bringing smiles and joy to its young patients.
Giving Back is Our Guiding Principle
Located outside Corona, CA, Loma Linda Children's Hospital is one of the top-rated children's hospitals and serves as the sole source of specialized care for 1.2 million kids. Its Neonatal Intensive Care Unit is one of the largest in the country, and the hospital regularly earns regional and nationwide recognition. Lucas has been a long-time financial supporter, volunteering for radiothon fundraisers, donating Christmas presents, and organizing hospital visits with prominent Lucas motorsports athletes.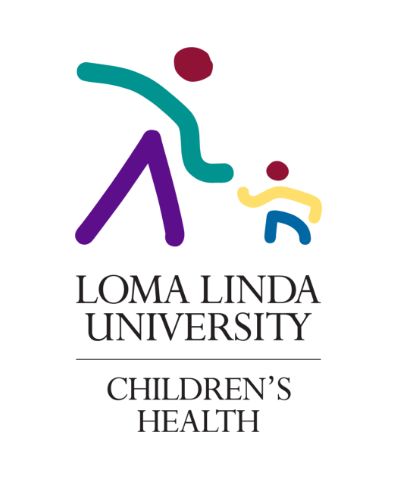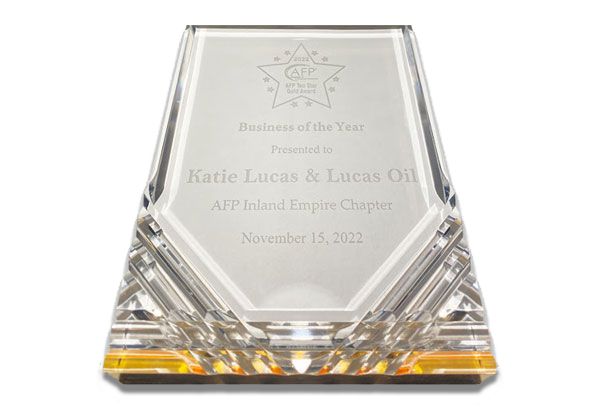 Giving Back is Our Guiding Principle
Lucas Oil, manufacturers of a wide range of high-performance engine oils, lubricants, additives and appearance products, was awarded Business of the Year by the Inland Empire Chapter of the Association of Fundraising Professionals for its exceptional commitment to the Loma Linda University Children's Hospital in Loma Linda, California, as well as numerous other organizations throughout the country. The success of Lucas Oil's philanthropic efforts are the direct result of Katie Lucas, Vice President Strategy and Philanthropy. Through her leadership, the company has supported more than 40 different non-profits and has donated millions of dollars and hundreds of volunteer hours to these well-deserving organizations.
Local/Partner-Centric Programs
Grit & Grace
Lucas is a proud supporter of Grit & Grace, a not-for-profit organization that shines a spotlight on young ladies who lead with courage, grit and grace in all they do. Grit & Grace focuses on personal growth, character, and excellence through a platform of animal welfare, and western sports. Grit & Grace is an affiliate of Pro Bull Riding (PBR), a partner of Lucas Oil.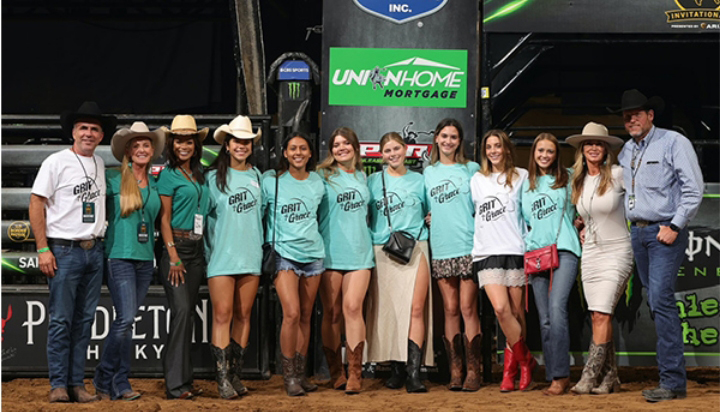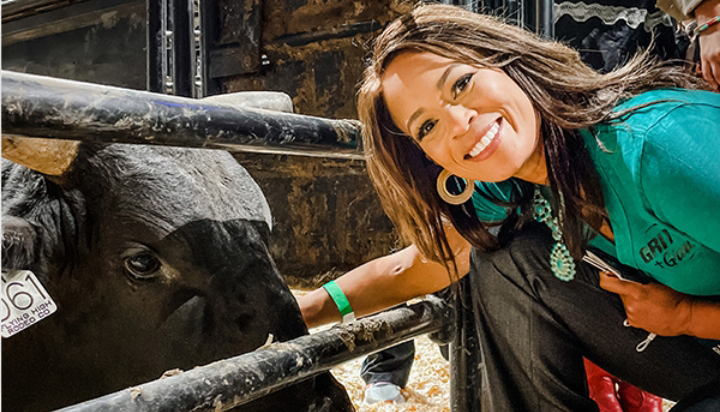 Big Brothers Big Sisters Of Kentuckiana
The mission of Big Brothers Big Sisters is to provide children facing adversity with strong and enduring, professionally supported 1-to-1 relationships that will help them achieve success in life. Whether it's hosting a cornhole tournament to raise money, sponsoring annual fundraisers, or supporting grassroots mentoring programs, the Lucas team is devoted to lifting others with generosity, positivity, and goodwill.