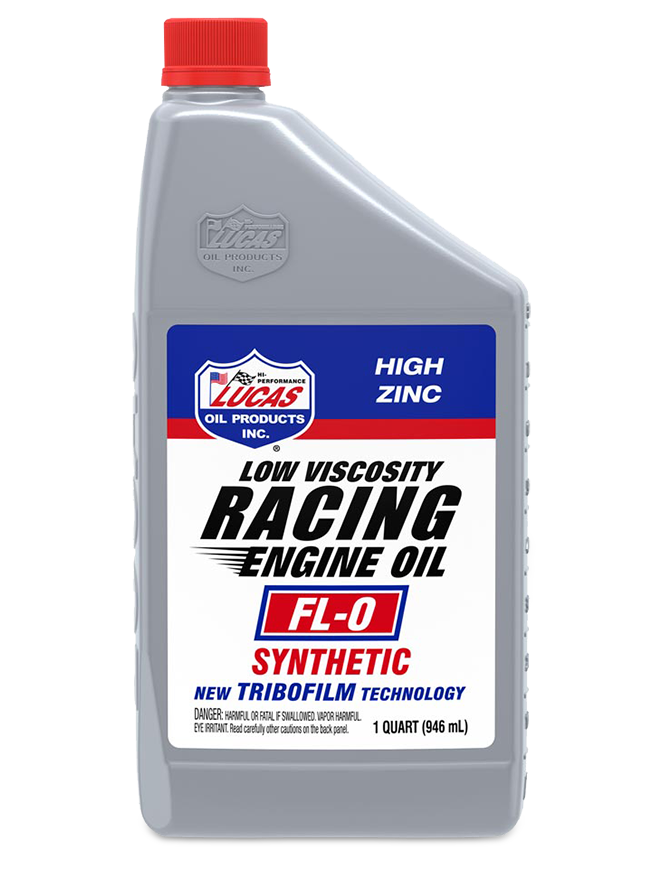 Synthetic Fl-0 Racing Engine Oil
Lucas FL-0 is a premium, super-efficient, low viscosity racing engine oil. Ideal for Pro Stock Racing or any application using low-viscosity engine oils. Lucas FL-0 is formulated with an exclusive blend of PAO, organic esters, dispersants, borated organic compounds, friction modifiers and ZDDP.
Lucas FL-0 is specially formulated to reduce drag yet protect vital engine components. It has a very high viscosity index to provide even performance from startup to the finish line. Lucas FL-0 was born-and-bred from our in-depth experience with racing and leverages advances we have made in sponsored teams using specialty formulations over many years.
Key Benefits
Ideal for any application using low-viscosity engine oils
Reduces drag
Protects vital engine components
Very high viscosity index
Packaging
| | | |
| --- | --- | --- |
| #10892 | 1 Quart (Case of 6) | 13 lbs |