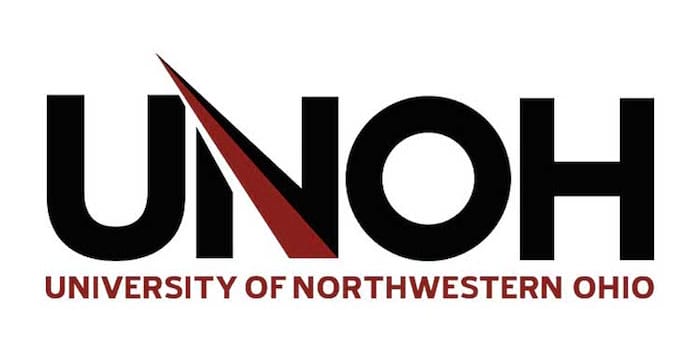 Lucas Oil Joins University of Northwestern Ohio as Official Oil of In-House Race Teams, Classroom Curricula and Local Motorsports Park
INDIANAPOLIS, IN (February 17, 2022) – Lucas Oil Products, the world leader and distributor of high-performance automotive additives and lubricants, is pleased to announce a new partnership with the University of Northwestern Ohio (UNOH) located in Lima, OH. Under this new partnership, Lucas Oil is the official and exclusive oil and lubricant of UNOH, including their in-house race teams and the Limaland Motorsports Park which is owned by UNOH.
As the Official Oil of UNOH, Lucas Oil products will be used exclusively in all educational classrooms and degree programs offered to students that attend UNOH, as well as part of the official UNOH race teams who compete across the country. UNOH students will be educated about the lubricant industry, as well as the different applications and products that Lucas Oil offers. The university's goal is to educate and nurture those who have a passion for racing and, ultimately, help interested students turn it into a career of their dreams.
"The Lucas Oil partnership with UNOH allows us the opportunity to educate students and introduce our company to the young men and women who will work in the diesel, automotive, and agriculture industries, and various other curricula offered at UNOH," stated Brandon Bernstein, Director of Partnership Marketing for Lucas Oil. "The partnership provides a platform for direct interaction with the next generation of mechanics, tradesmen and auto enthusiasts and creates meaningful internship opportunities for those individuals to further their careers in the motorsports industry."
In addition to this new partnership, UNOH is the Official Educational Partner of the Lucas Oil Late Model Dirt Series and the Lucas Oil Pro Pulling Series. Several UNOH students have partnered with race teams and transitioned into full-time crew members for various teams on the Lucas Oil Late Model Dirt Series. UNOH's Drive for Excellence™ aligns with Lucas Oil's Late Model Dirt Series goal to bring racing entertainment to fans of all ages. The university's state of the art facilities and curriculum provides students the opportunity to obtain a degree and be actively involved in the motorsports industry at the same time.
"The University of Northwestern Ohio is excited to partner with Lucas Oil this year," said UNOH President Dr. Jeffrey A. Jarvis. "Having Lucas Oil provide campus-wide oil products for our automotive, diesel, agricultural, high-performance, and robotics programs is a huge benefit to our students as they become familiar with the top-of-the-line lubricant and oil additive company in the country. An additional perk for these same students is that they'll have opportunities to intern with the Late Model Dirt Series and Pro Pulling League which can lead to employment after they graduate."
Lucas Oil is committed to the entire motorsports community and supporting the drivers, teams, and organizations whether it's at the grassroots level or on a national stage. This partnership with UNOH is an extension of Lucas Oil's commitment to the future of our country, the education and training of our young people and the importance of the various industries that make up our great country.
UNOH is an entrepreneurial, private, not-for-profit institution founded in 1920. UNOH is known worldwide as a leader in the automotive, diesel, and high-performance industries. UNOH also offers world-class degree programs in business, health, marketing, information technology, robotics, and many other fields of study.
For more information on the partnership or to request an interview with a Lucas Oil executive, please contact [email protected].