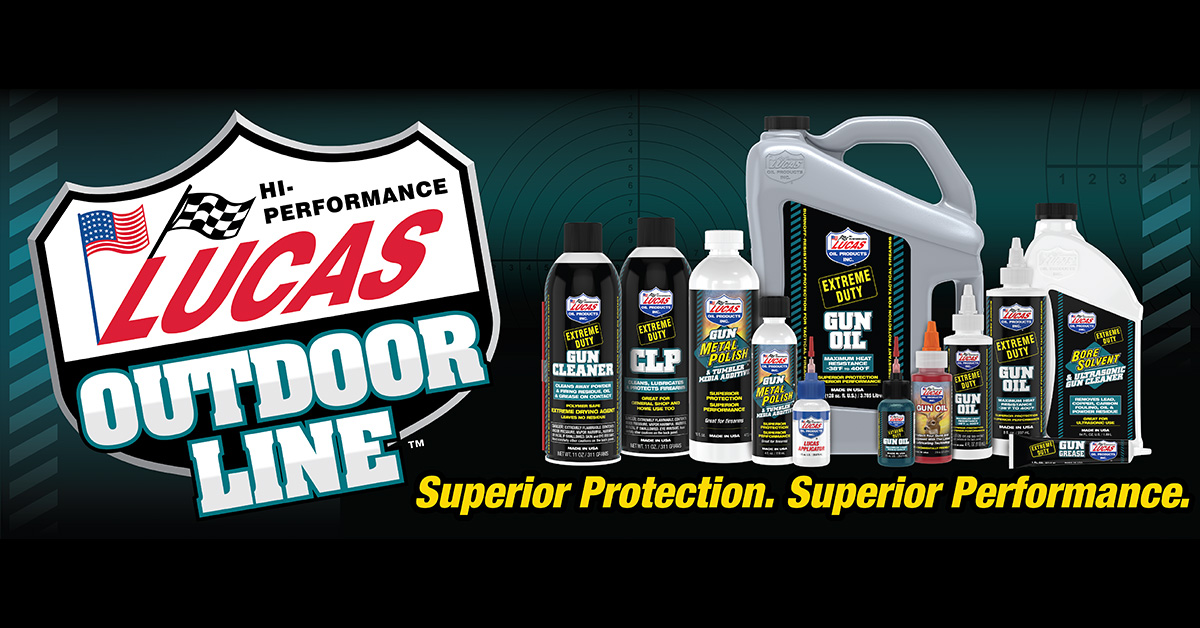 Corona, CA May 27, 2020 – (Ammoland.com) – Lucas Oil Outdoor Line, makers of the best quality outdoor industry lubricants and cleaning products available, is pleased to announce an expansion in product availability in Bass Pro Shop stores.
Bass Pro Shops recently added Lucas Extreme Duty Gun Oil 1 oz. to 65 store locations. The Extreme Duty Gun Oil is a best-selling product and a must-have item for gun owners. This expansion will allow more customers across the country access to Lucas Oil Outdoor Line products. Lucas Oil Outdoor Line will continue to look for the best partners in the industry to make their products more readily available to consumers.
"We are proud of the recent expansion in Bass Pro Shops," says Lisa Marie Young, Business Development Manager for Lucas Outdoor Line. "Their stores provide the kind of atmosphere and inventory that our customers enjoy, and we are happy to be a part of it."
Lucas Oil has been producing the best line of lubricants and additives available for over 30 years. They recently launched the Lucas Oil Outdoor Line for the hunter, sportsman or competitive shooter who is serious about their equipment and maintaining it properly. Lucas Oil's unique proprietary formulas clean, protect and enhance the performance of firearms better than any other product on the market.
For more information about Lucas Oil Outdoor Line, visit LucasOil.com.
Follow us on social media at Facebook.com/LucasOilOutdoor or @LucasOilOutdoorLine on Instagram.
---