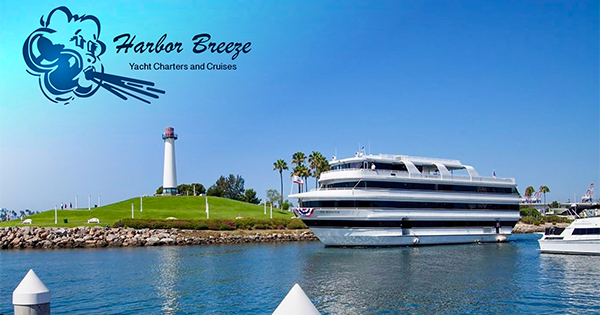 Since 2016, Harbor Breeze Cruises, one of the largest yacht charter and cruise companies in the United States, has relied upon Lucas Oil Marine Products to help reduce the company's fuel costs, maintenance and environmental impact. Regularly operating in the harsh ocean conditions, Harbor Breeze vessels are subject to the extremes of water, salt, corrosion and weather. That's why Harbor Breeze counts on the specially formulated Lucas Oil Marine line of products to offer maximum protection and efficiency in tough environments.
"We invest heavily in improving the performance of our vessels," said Dan Salas, CEO, Harbor Breeze. "We operate in a sensitive environment and it's vital for us, as an organization, to minimize the wear and tear our boats endure."
Lucas Oil Marine Products are a key player in keeping Harbor Breeze's investment safe. With eight vessels consistently hosting charters along the West Coast, inferior fuel additives can prove disastrous to the company and come with expensive repair costs. This would have been the case had one of the charter's boats not been equipped with Lucas Heavy Duty Oil Stabilizer when a coolant line began leaking into the engine (full video here).
"During repairs of the boat, one mechanic realized that if our Heavy Duty Oil Stabilizer additive had not been used, the damage done would have been catastrophic to the boat's engine and cost the company six figures in repairs," said Jamie Devney, VP of Business Development, Lucas Oil Products. "In the end, because our stabilizer was used, the repairs needed were minor compared to what they would have been without the additive."

If saving hundreds of thousands of dollars in repair costs weren't enough to prove the effectiveness of Lucas Oil Marine Products, further testing showed Lucas Marine Upper Cylinder Fuel Treatment Lubricant on average reduced fuel consumption by 10 percent. Additional testing also revealed less engine wear and a significant reduction in contaminant level.
Furthermore, the usage of Lucas Oil's Diesel Deep Clean has shown to keep Harbor Breeze's boat filters clean while also reducing repair hassle, and the 15W-40 Magnum Diesel Oil has significantly lowered engine noise and wear while allowing for more time between oil changes.
So if keeping your boat's engine running like new, reducing fuel costs and maintenance is a priority for you, look no further than to the full line of Lucas Oil Marine Products for all your boat maintenance needs.
The full line of Lucas Marine Products is available at retailers nationwide. To locate a retailer or find more information about each product, please visit www.LucasOil.com.