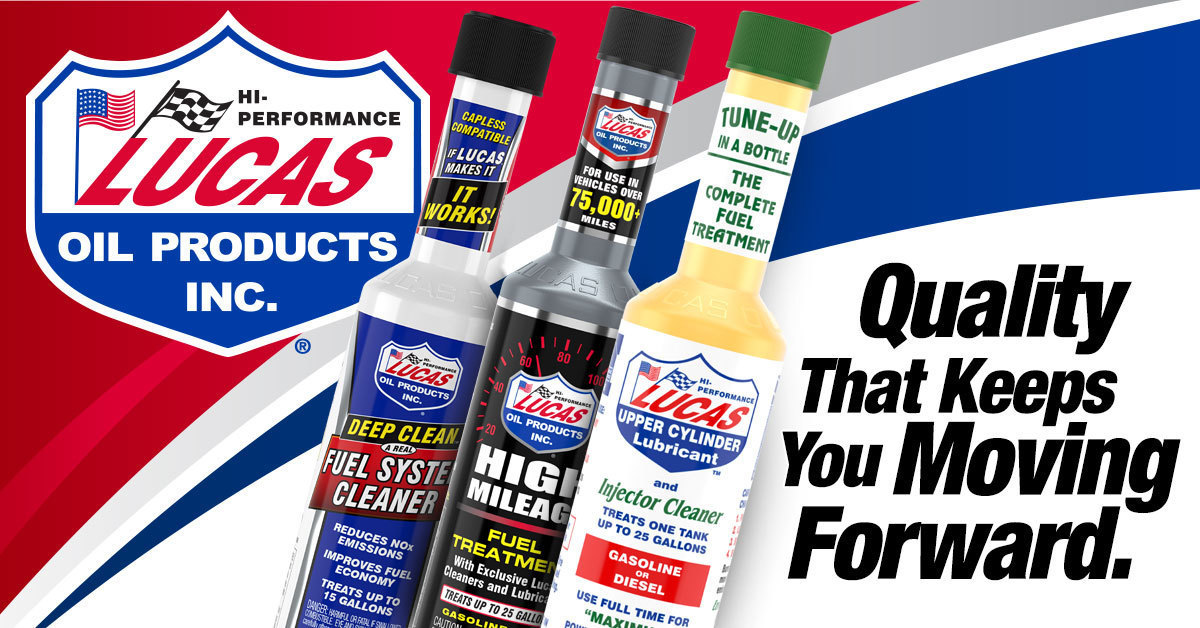 Visit Your Local Convenience Store to Pick up Your Lucas Oil Products Today
CORONA, Calif. (June 30, 2020) – Throughout the last couple of months we've all done our part to address the Coronavirus pandemic by staying indoors and limiting our use of transportation. As a result, many automobiles were left unused and in need of proper care to ensure everything is running accordingly post-pandemic. In response, Lucas Oil Products, the California-based manufacturer and distributor of oils and additives, is bringing three of its most popular fuel additives to convenience store shelves. Safeway, Kroger, and 7-Eleven, as well as 20 other convenience store brands across more than 20 states, now carry the following additives for consumers purchase: High Mileage Fuel Treatment, Deep Clean Fuel System Cleaner and Fuel Treatment.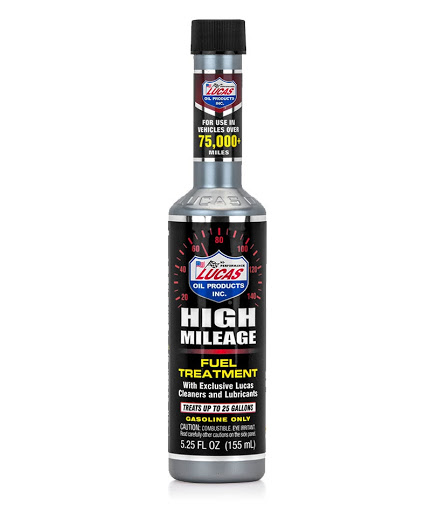 Part #10977 (5.25 fl. oz)
Lucas High Mileage Fuel Treatment was designed for the sole purpose of restoring lost power and performance in high-mileage vehicles. It acts as both a cleaner and lubricant for fuel system components, removes valve deposits, lessens oil contamination and stops knocking and hesitation. Key benefits include:
Clean fuel injectors and keeps them clean
Reduces intake valve deposits and controls combustion chamber deposits
Lubricates critical components in the fuel system and engine
Stops knocking and hesitation caused by carbon deposits in combustion chambers
Restores lost power and MPG
Lessens oil contamination in older engines
Excellent for use in newer engines for preventative maintenance
Causes fuel to burn more completely for fewer emissions and more MPG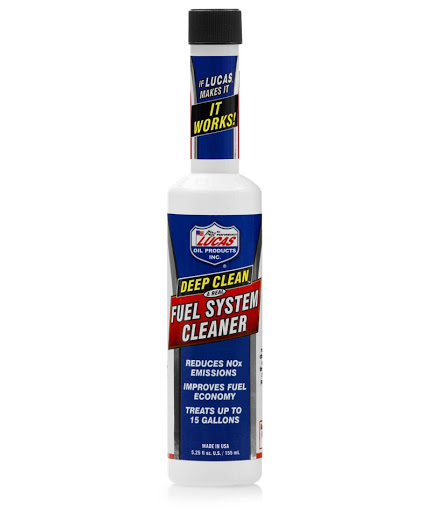 Part #10669 (5.25 fl. oz)
Lucas Deep Clean Fuel System Cleaner contains no diesel fuel, kerosene or anything else that has the potential to harm your engine. It also reduces NOx emissions, eliminates the need for higher octane fuel and deep cleans. Here are some key benefits:
Reduces harmful emissions (Hydrocarbons, Carbon Monoxide and Nitrous Oxides/HC, CO and NOx)
Removes carbon deposits
Totally eliminates knocking and pinging caused by carbon deposits in combustion chambers
Raises MPG and performance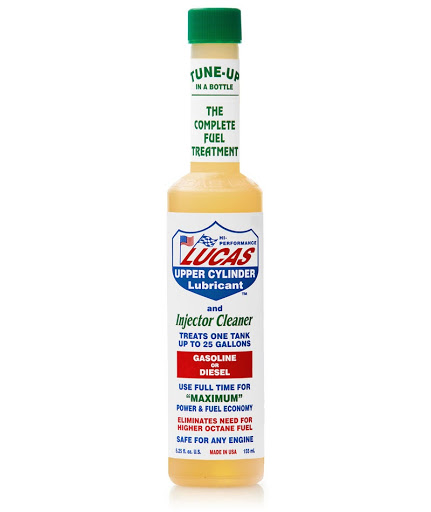 Part #10020 (5.25 fl. oz)
Lucas Fuel Treatment is perfect if you are interested in a solvent-free treatment. Formulated for both gasoline and diesel engines, this powerful blend of oils and additives allows your engine to operate at maximum efficiency. It cleans and lubricates the carburetor and injectors, causing the fuel to burn more thoroughly for increased power. Here are some key benefits:
A great tune-up in a bottle
Cleans and lubricates the fuel system
Neutralizes low sulfur fuel problems
Increases power and miles per gallon by burning excess exhaust emissions
Improves upper cylinder lubrication
The full list of store brands receiving distribution consists of: 7-Eleven, Albertson's, ampm, Buc-ee's, Casey's General Store, Cefco, Clark's Pump 'N' Shop, Conico, CPD Group, Delek, Express Stop, Family Express, Fast Stop, G&M Oil (Extra Mile), Gilligan Oil, Go Mart, Harris Teeter, Jiffy Trip, Kroger C-Store, Maverik, Racetrac, Resort Retailers, and Safeway.
Visit each convenience store's website to find the closest location to you and stock up on the latest Lucas Oil products today.