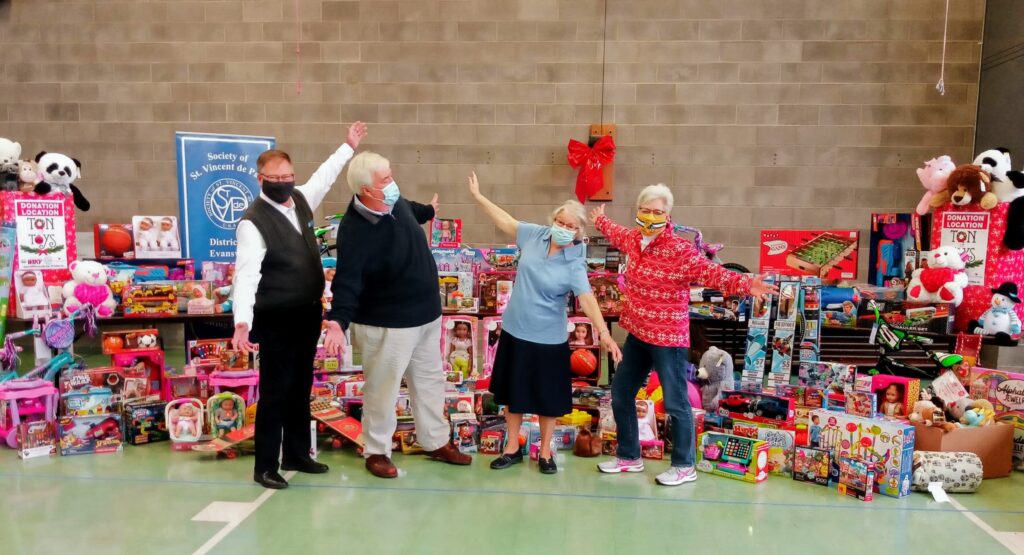 Evansville, IN (December 28, 2020) – Lucas Oil Center in Evansville, IN was proud to partner with The Society of St. Vincent de Paul – Evansville District Council and WIKY 104 FM for the 3rd annual Ton of Toys-Toy Drive.
And thanks to everyone who made a donation, it was a BIG year! Guessing from the number of boxes and the weight of the toys/games inside we did collect at least a literal ton of toys. According to Joe Cook, Executive Director of The Society of St. Vincent de Paul, they collected more toys this year than the last two years, combined!
From Monday, November 23 to Saturday, December 12, new and unwrapped toys were collected at both the East Side and West Side Lucas Oil Center locations. Children of families in need, under the age of 18 could be registered for participation. Recipients of toys resided in Gibson, Posey, Vanderburgh or Warrick counties.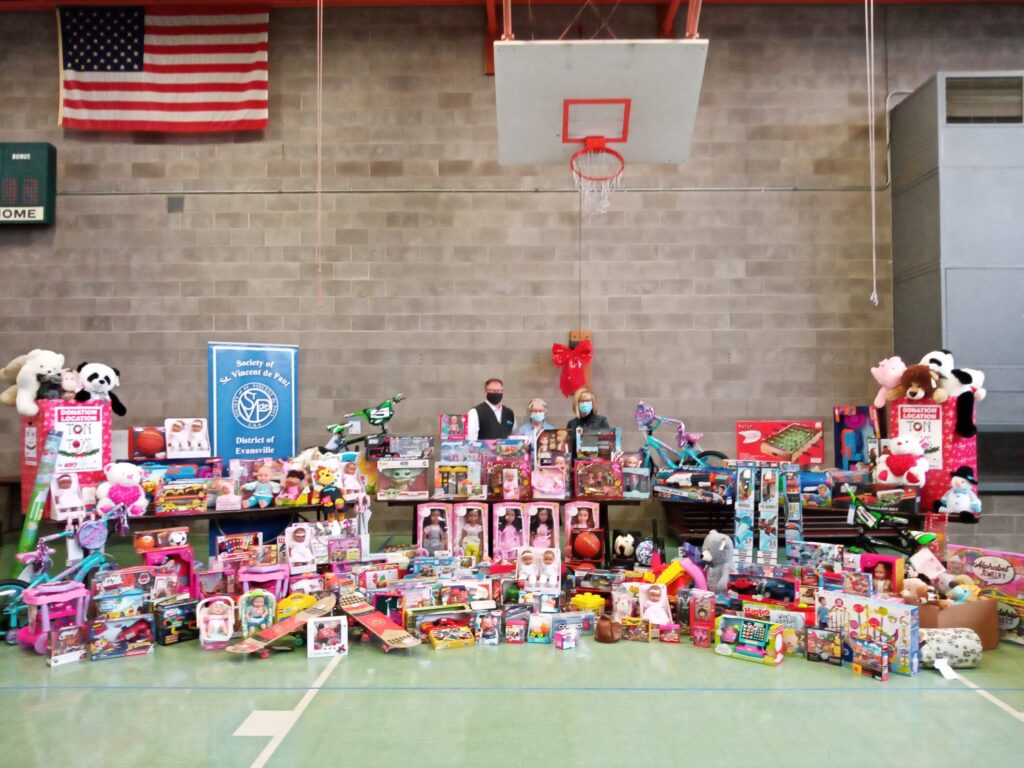 St Vincent de Paul (SVDP) assisted 94 families comprised of 258 children. Over 40 full boxes of toys were transported from the SVDP Delaware Center to the Catholic Center gymnasium. They received the most toy donations from Lucas Oil Center without a doubt.
"This event supports our company culture as we aren't just changing oil, were changing lives," said Bill Floyd, Owner/Founder of Lucas Oil Center. "The doors would open up and a customer would walk in with so many toys and it just brought joy to watch the donations happen."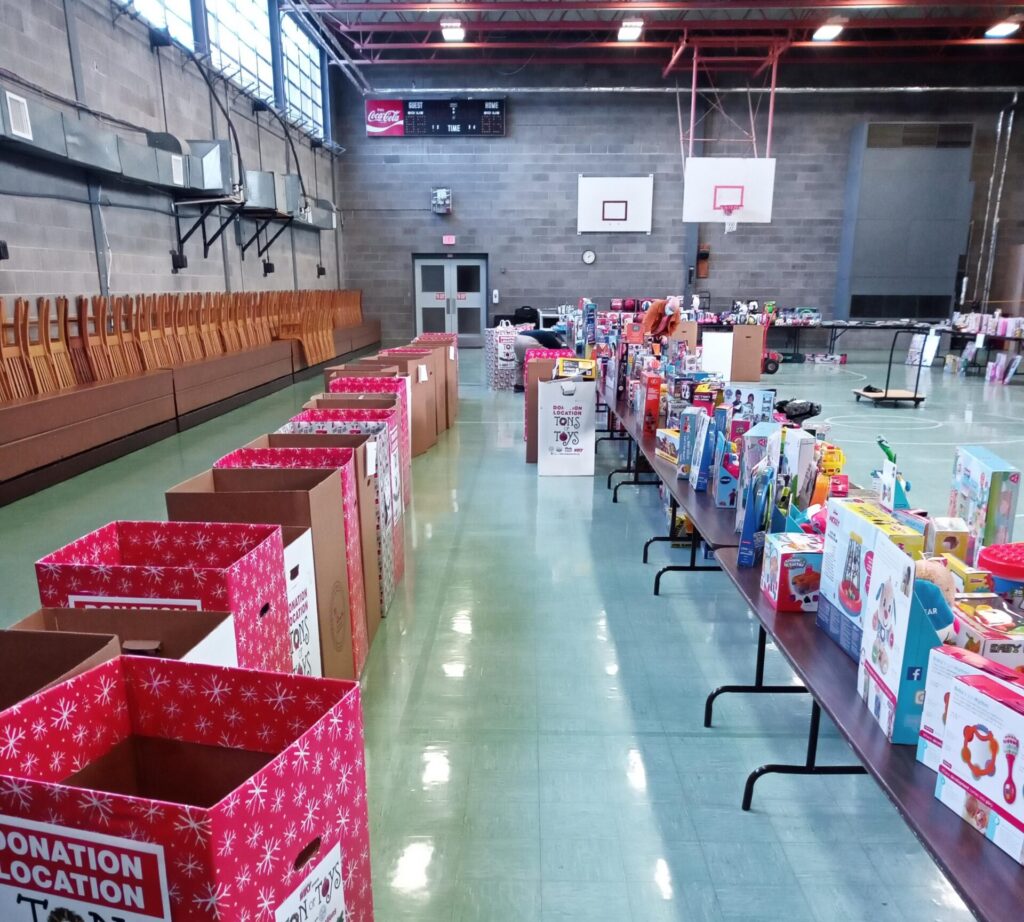 Lucas Oil Center looks forward to being a part of Ton of Toys next year!

About The Society of St. Vincent de Paul
Inspired by Gospel values, the Society of St. Vincent de Paul, a Catholic lay organization, leads women and men to join together to grow spiritually by offering person-to-person service to those who are needy and suffering in the tradition of its founder, Blessed Frédéric Ozanam, and patron, St. Vincent de Paul. As a reflection of the whole family of God, Members, who are known as Vincentians, are drawn from every ethnic and cultural background, age group, and economic level. Vincentians are united in an international society of charity by their spirit of poverty, humility and sharing, which is nourished by prayer and reflection, mutually supportive gatherings and adherence to a basic Rule.
Along with Ton of Toys, St. Vincent de Paul provides many other contributions to the community. A Thrift Store, located at 767 E. Walnut Street in Evansville. A Food Pantry, which offers basic and essential food items to low income families. And each year they host a Walk for the Poor with proceeds going to direct assistance for The Evansville District Council of The St. Vincent de Paul Society programs and families in need.
Original article by lucasoilcenter.com