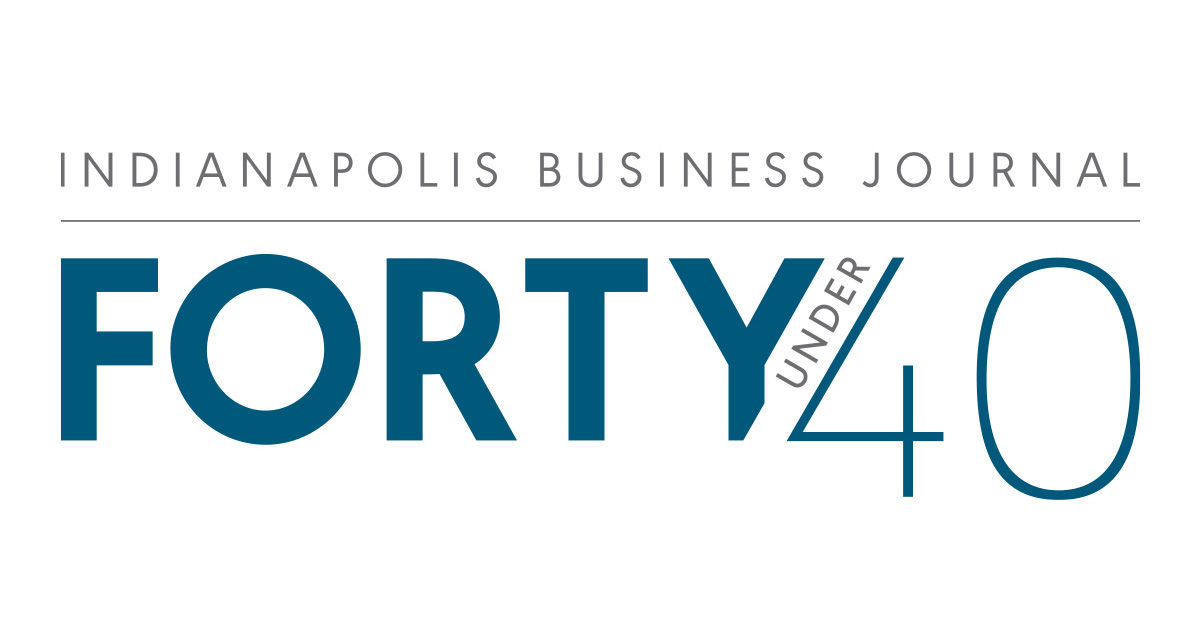 Lucas Oil Senior Vice President of Strategy and Philanthropy Included on This Year's Indianapolis Top Forty Under 40 List of Outstanding Young Professionals.
INDIANAPOLIS, IN (March 25, 2022) – Lucas Oil Products, the world leader and distributor of high-performance automotive additives and lubricants, is pleased to announce that Katie Lucas has been named as one of the 2022 Forty Under 40 honorees by Indiana Business Journal. The list highlights local business and professional leaders who have achieved success, excelled in their field and demonstrated leadership, initiative and dedication in pursuing their careers before the age of 40.
"Katie's many contributions to the Lucas Oil organization have been instrumental in our growth and success," said Forrest Lucas, CEO of Lucas Oil. "She is a talented professional who is respected by her colleagues, our clients and distribution partners. We are thrilled to see her named among Indiana's next generation of leaders."
A seasoned business development professional, Katie brings a wealth of experience to the executive team. In her role, she is responsible for Lucas Oil's strategic direction, vision, and growth as a solutions-driven, customer-centric aftermarket and emerging lifestyle brand.
From expanding the Lucas Oil footprint across various markets to implementing a corporate social responsibility program concentrated on philanthropy and employee engagement, Katie is helping elevate the family-owned business' legacy and its commitment to customers and its community.
She works closely with her husband, Morgan Lucas, President of Lucas Oil, and together they share a fierce dedication to their employees, partners, and charitable causes that inspire them.
One of Katie's most cherished philanthropic endeavors has been her involvement with the Ascension St. Vincent Foundation. She is a board member and serves on the Governance Committee responsible for recruiting future board members and the Auction Committee for special events. Katie also serves on the Capital Campaign Committee for a new capital campaign launched in 2022 with a goal of raising more than $20 million for the hospital. To help reach that goal, Katie and Morgan organize and host the annual Eric Medlen Golf Outing benefiting Peyton Manning Children's Hospital and over the past 13 years, they have raised more than $850,000 for the children's hospital.
Katie is also a board member for EDGE Mentoring, an organization that pairs young professionals with community leaders. She has helped the organization grow to new heights by supporting EDGE's virtual events seen by more than 30,000 people and helped launch a development program that boasts 350 participants. Katie's efforts have driven the organization to financial viability in spite of navigating a pandemic.
Additionally, Katie serves on the board of directors for the newly developed Grit & Grace foundation. Grit & Grace cultivates the courageous leadership of young ladies in their own personal development, character, animal welfare, and western sports. The program's belief is that regardless of a person's background, what school they attended or their nationality, Grit & Grace Girls have the courage to live out their convictions with excellence while honoring faith, family, and freedom. Grit & Grace is an affiliate of Pro Bull Riding (PBR), a partner of Lucas Oil.
Additional information on this year's honorees will be featured in the March 25, 2022, issue of Indiana Business Journal.
Getting here: Lucas started her career with the Indianapolis Colts in corporate sales and moved to Creative Marketing Solutions as director of business development before joining Lucas Oil Products. "Beginning at the Kelley School of Business and throughout my career, I have always had a focus on marketing and a clear vision of how impactful and benefcial a dynamic partnership can truly be. Kelley, the Colts and CMS really prepared me for the myriad partnerships and sponsorships we currently have and are looking to build at Lucas Oil."
First job: babysitting
Proud moment: Opening the company's Indianapolis office last spring "was a momentous milestone" and "the frst step in expanding our presence in Indiana."
Influential people: Her family. "They continuously show unending love and support. My husband, Morgan, our boys and our parents are my lifeblood." Her in-laws are Forrest and Charlotte Lucas.
Givebacks: board member, Ascension St. Vincent Foundation, EDGE Mentoring and the Grit & Grace Foundation; member, National Leadership Council at the National Medal of Honor Museum
Downtime: "faith, family and football"