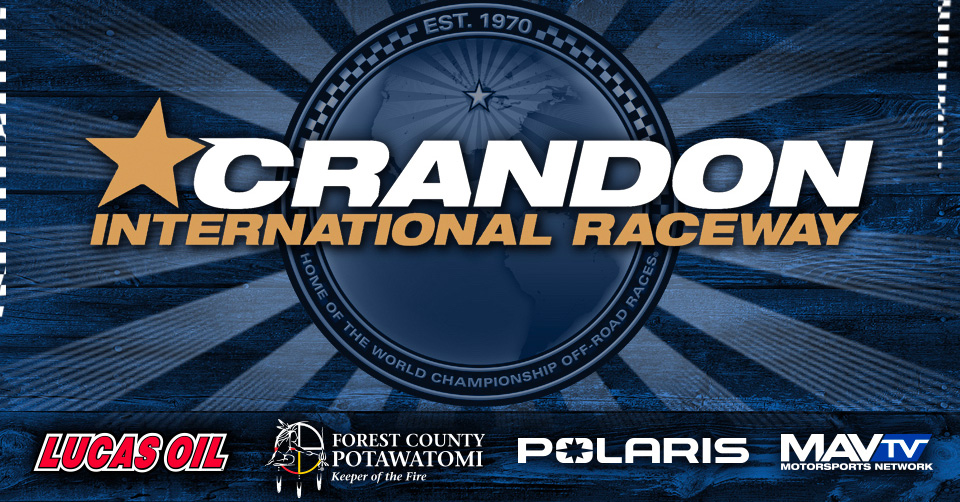 Agreement Also Incorporates MAVTV Motorsports Network
CRANDON, Wisconsin (June 23, 2021) – With off-road racing and the outdoor lifestyle in the Midwest now stronger than ever, iconic Crandon International Raceway and all-American brand Lucas Oil today announced a comprehensive partnership that spans the facility, its events and plans for an expanded future.
The new agreement also includes the Lucas Oil-owned MAVTV Motorsports Network, a nationwide cable and online streaming service that covers all aspects of American auto racing and the automotive culture.
While some aspects of the partnership will be announced later this summer, racers and fans will notice that a good portion of the rebranding of Crandon's 400+ acre facility are scheduled to be in place for this weekend's 28th Forest County Potawatomi Brush Run races.
Read more from Crandon International Raceway's press release here ->
---
ABOUT CRANDON INTERNATIONAL RACEWAY:
Every athletic form of competition has its iconic "holy grail" location; magic places that organically merge time, place and history in locations often imitated — but certainly not duplicated. For off-road racing, that unlikely theater of speed is found deep within Wisconsin's Northwoods at a place better known as the "Big House." Located just 100 miles northwest of Green Bay and just outside of the tiny hamlet of Crandon (population: 1,386), for 52 years Crandon International Raceway has provided three generations of fans with dirt throwing, high-intensity action and history-making performances. Crandon's purpose-built, 400-acre facility is the finest on earth and has long hosted the largest crowds in short-course off-road racing history. Featuring more than 2,100 grass camping sites, fans enjoy two big weekends of racing each year at Camp Crandon. For more information please visit www.crandonoffroad.com.